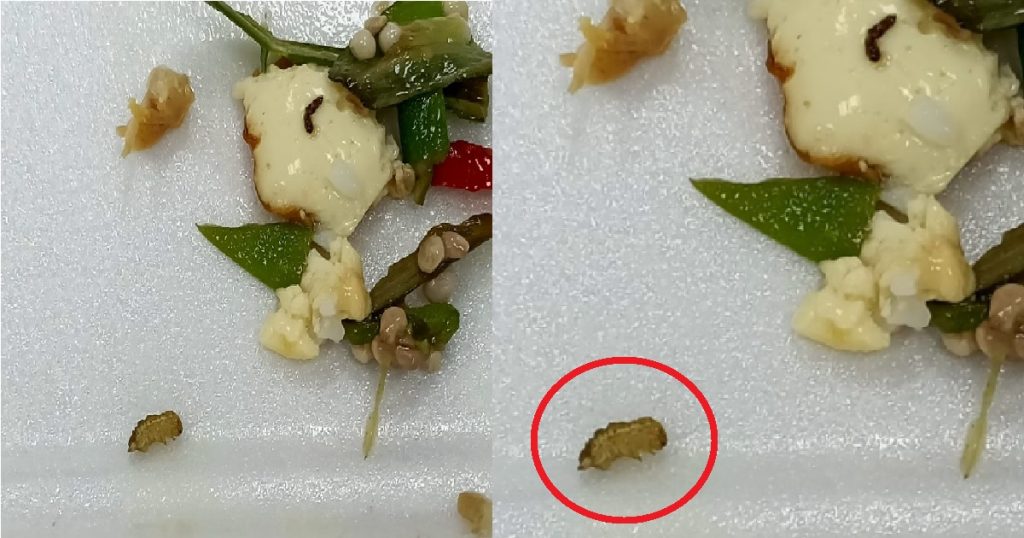 Facebook user Ivan Josiah Soh shared onto the Facebook group Complaint Singapore, how he bought a packet of cai fan (mixed vegetables rice) and found a caterpillar inside his food.
He captioned his post:
Nice caterpillar. Cai fan auntie so nice to me. Give me extra protein
It is unclear where he bought the rice from.
At least he has extra protein for free…
Image source: Ivan Josiah Soh on Facebook via Complaint Singapore