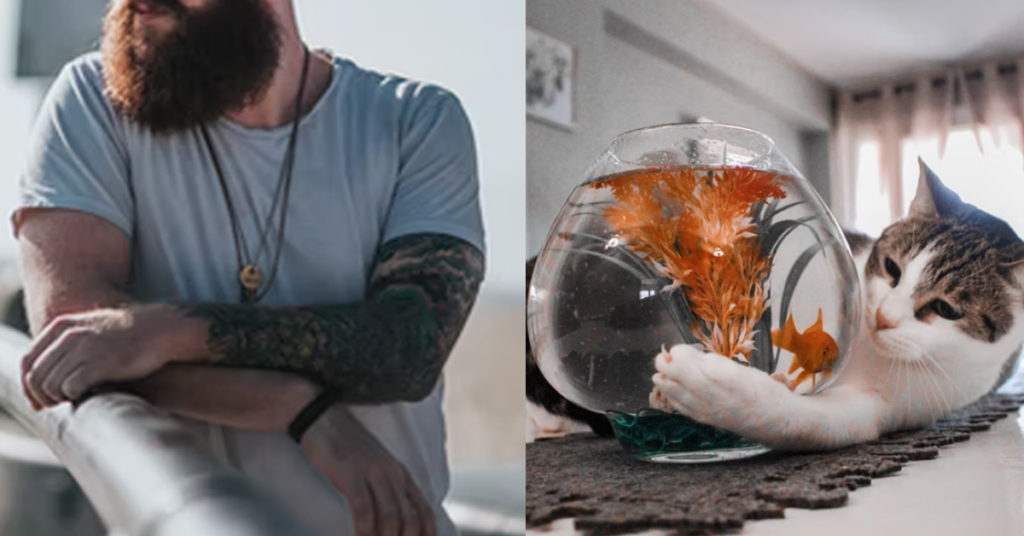 This is 100% a true story and I feel like I'm in an actual horror/thriller drama. A scary one that I don't know when it's gonna end. TL;DR: I have been catfished by a girl who's actually a guy and he knows my exact whereabouts + address (just like Joe from "You"), as we've been talking for some time.
I virtually met this "beautiful, successful, smart, kind, etc." girl, C, on Bumble BFF (the platonic, friendship-making side of the Dating app, Bumble) who seemed SO genuine; we had conversations about anything and everything during Circuit Breaker. NGL, red flags surfaced during our virtual convos (we did phone calls and messages only) as she started MIA-ing on and off at certain points, her personal stories seemed very far-fetched at times, she avoided my requests for video calls and meet-ups in public spaces during Phase 2, etc.
Still, I decided to continue talking to her because well, I thought she's worth knowing, since she's interesting in many other ways and we could click well in terms of interests, etc. Anyway, C has a so-called good natured & kind heart; when she realised I was facing some challenges with life, she wanted to send me something to cheer me up and of course, I stupidly gave my address and opened my house's door to receive the gift from the delivery guy that she sent along. One day, I told a friend about C and my friend wanted to see pics of C; my friend zoomed into one of the older pics that C sent along (a picture of various objects) and realized there's a glass object at the side. Upon further zooming in, we saw a silhouette of a guy's half-naked body. S H O O K. So…
I highly believe that the delivery guy IS actually C! The delivery guy who was uncomfortably shy when I opened my door to get the gift. The delivery guy who knows my exact whereabouts (because C would ask me where I was and I would stupidly tell C) and address, and who has this sick, predatory mindset. Back then, C would make "jokes" about being infatuated with people, physically, and would say that "she" has no morals/ethics when it comes to making sexual decisions (once again, a red flag but I was blinded by the "friendship"). So you might ask – all this time, how did the voice calls go? I believe he was using a voice modulator/manipulator.
In hindsight, C speaks really slowly and there's bits of audio distortion sounds in the background (very subtle ones) at times. I have since reported about C to the Police and to Bumble, as I'm worried for my safety and that C has preyed on many other people. Unfortunately, the police situation is such that they won't take any actions unless there's harassment/assault/monetary exchanges involved. It's sad that Safety is not constituted and considered when welfares are at stake. Thinking back, I'm really glad that I rejected C's invitation to "hang out" at his place (C claims "she's" a homebody and likes being at home) because I shudder to think what would have happened to me.
I also shudder to think about how many other victims C has preyed on, successfully or not. I'm not exaggerating here – I've been having nightmares every night ever since the realisation was made. I'm afraid that C will barge into my home one day when I'm sleeping and tbh… I think C is capable of that, given that he's managed to trick me from A-Z since Day 1.
Isn't it crazy? I'm so paranoid now that I double, triple lock my doors now and I'm avoiding late nights out. Please, everyone. Please be careful and not reveal too much of yourselves through online dating/friendship-making. I've learnt my lesson and have deleted the app but this is so traumatising that I had to see a Therapist as well. I doubt the fear would go away for a long time… … And if anything like this happens to you, please go to the Police as well (even if actions will not be taken in the short-term, unfortunately).
I know fear for your personal safety will be a huge blocker but if anything, others' safety are at stake as well and you could be fighting for justice by raising your voice and personal experiences.