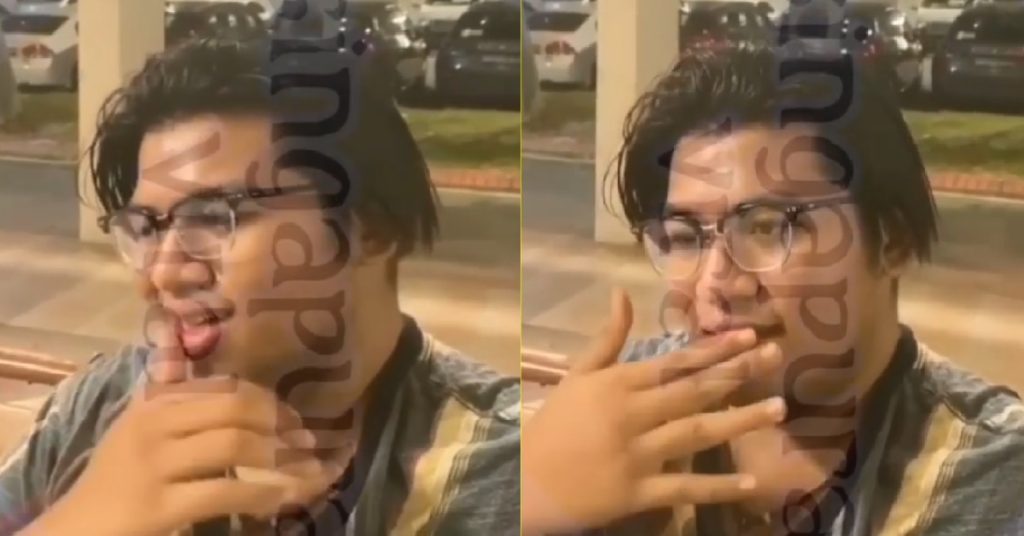 A video emerged online showing a guy making a public apology for and admitting to leaking a girl's n*des.
In the video, the guy introduced himself as "Ini" (apologies for the misspelling, his name has yet to be confirmed).
He was then seen wiping his lower lip, which appeared to have been bleeding, presumably from being hit.
He then said that he "publicly apologise for ruining a girl's life, which (he) fully regretted".
The camera girl then asked him from behind the camera, "what did you leak?"
"Ini" then said "haha I leaked her nudes".
A person is liable for a jail term of up to 5 years, fines or canes (including any combination of the three), under Section 377BE of the Penal Code, for the offence of distributing intimate/explicit images and video recordings.
FULL VIDEO LOADING…
Image and video source: @singapura.viral on IG