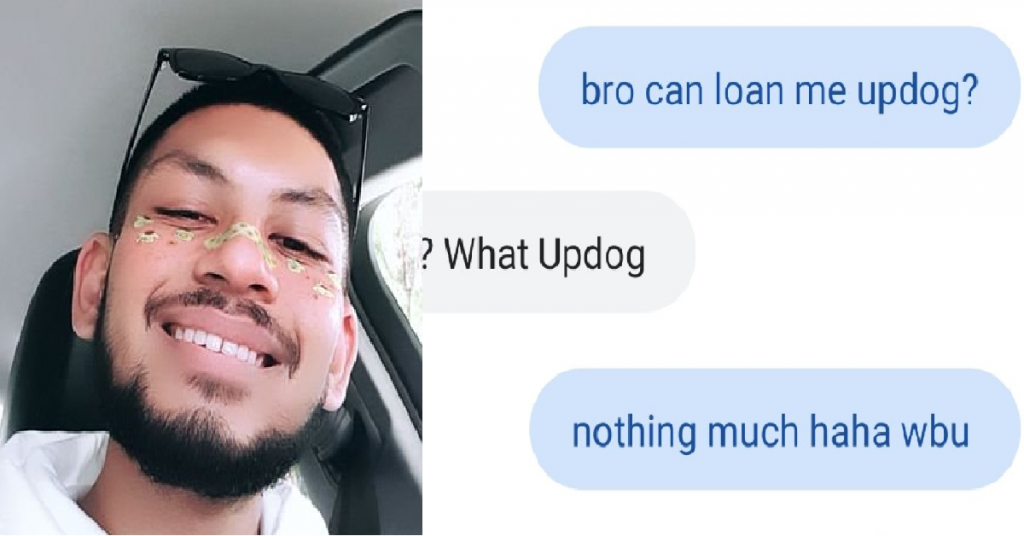 A photo by Twitter user Imran (@imrntv) posted on his profile shows his correspondence with a money-lending advertiser.
The loanshark advertised his "low rates" for "business loans" through Short Messaging Service (SMS), to which Imran replied if he could "loan me updog".
The loanshark was textually confused and asked him: "what's updog?", to which Imran replied: "nothing much, haha what about you?".
The phrase "What's up dog" is a colloquially used greeting in urban America among close friends, similar to "How are you?".
Imran cleverly tricked the loanshark into asking him "what's up dog", which the loanshark subsequently realized and then he got pissed off and threatened Imran and his family. (lol)
His post has since garnered over 7,700 likes and 6,700 retweets.