A Facebook user going by the alias of Guolong Lin recently posted on Complaint Singapore's Facebook about his experience with the official Birkenstock store on the Lazada platform.
Apparently, he had thought he gotten a good deal on a pair of Birkenstock slippers during the 12/12 sale but said that Birkenstock ended up cancelling his order and refunding to him after delaying the shipment of his slippers and exceeding the deadline.
He further laments that he is disappointed as he had spent a lot of time and effort logging into Lazada to collect vouchers just for the sale but end up it is all wasted.
Here is what he said
'I will like to complain on the bad experience with birkenstock lazada official store.
I bought the slippers on 12.12 sales and it was a great deal. However, it was not sent out on time and the customer service kept delaying to send out my slippers, and exceed the deadline and ended up refunding to us.
If birkenstock is not able fulfil the sales, they are not even qualified to be in part of lazada sales.
We are very unhappy on this and it is really disappointing as we have waited and pursued the birkenstock official store to send out the item and ask what they promised, however they just simply mentioned that is due to ninja van being overwhelmed and ignored me after the refunded process kicked in.
What is the purpose of purchasing via lazada with applied vouchers but the item was not sent out and they refused to fulfil the purchase.
My demand is to buy the slippers at the discounted rate with my vouchers which I logged in everyday to collect and yet it was came to waste.'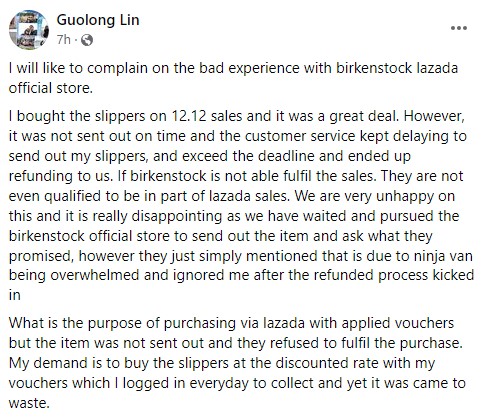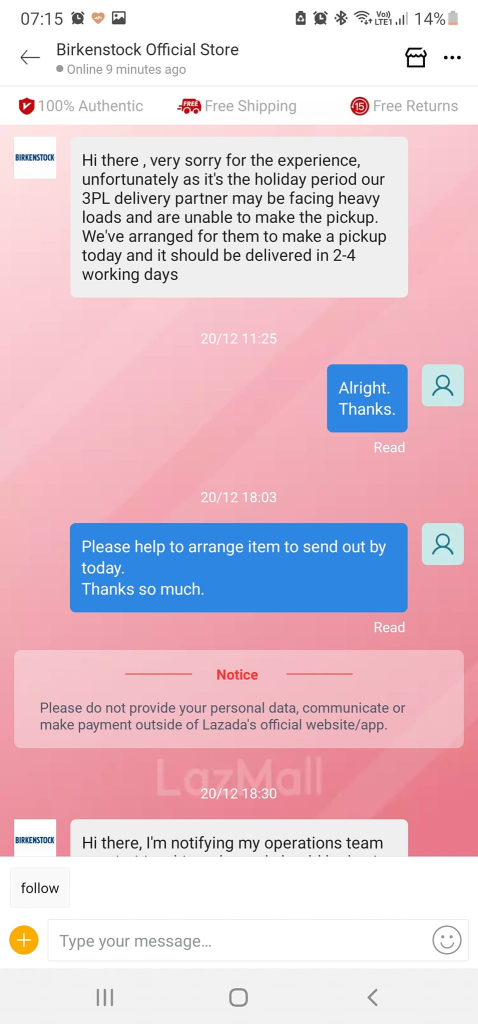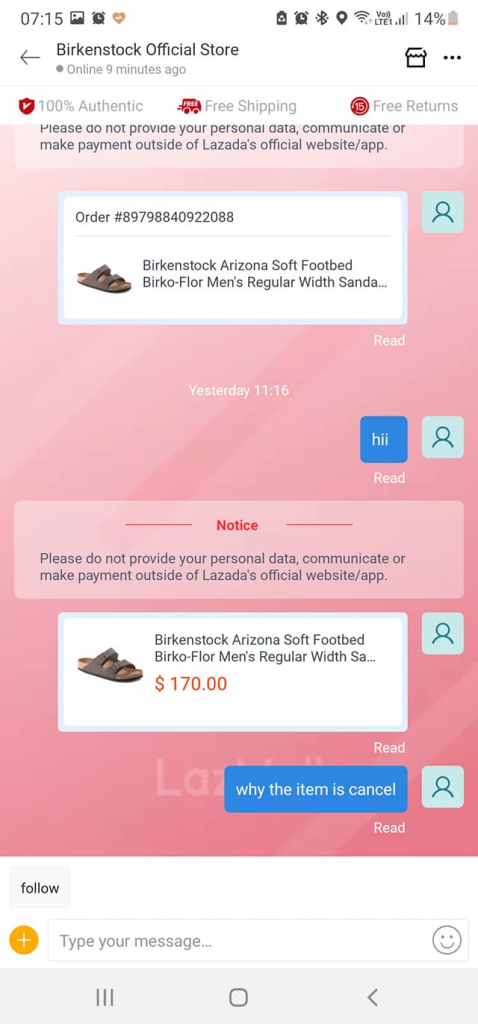 Image source: Guolong Lin/Facebook