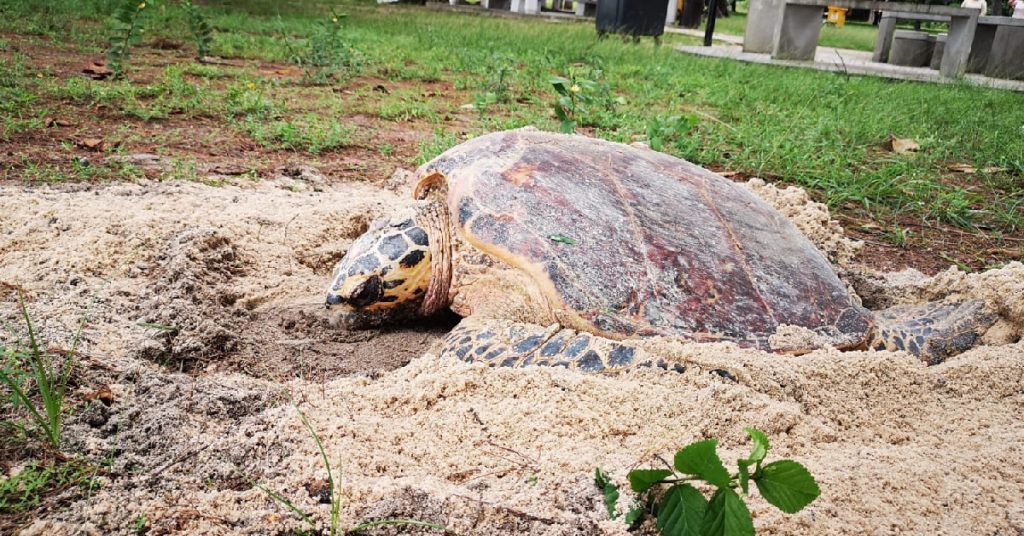 According to NParks, a Hawkbill tittle came on to the shores of Singapore to lay eggs earlier today.
Amazing!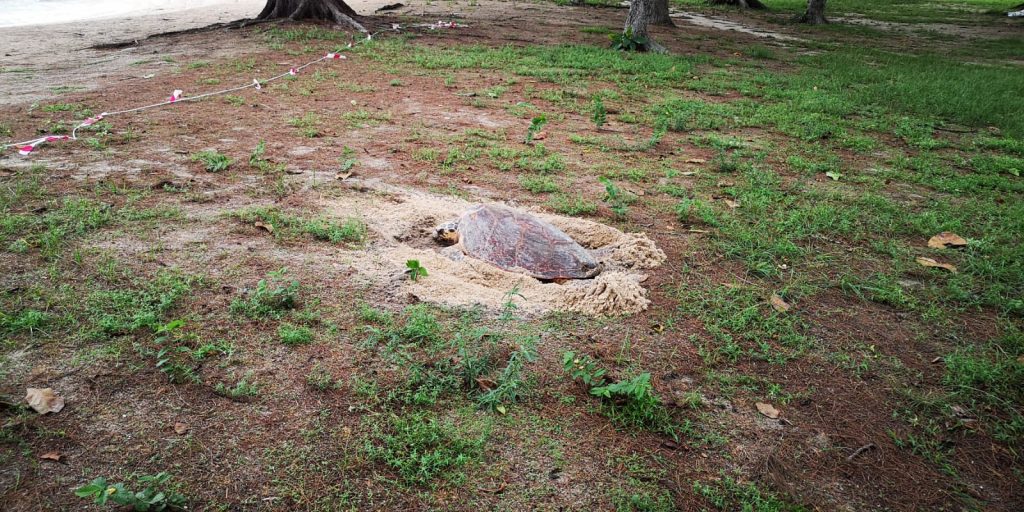 Passerbys might not notice the turtle as anyone walks from behind might think that it is a rock.
The turtle digged a hole and laid its eggs peacefully without a crowd of people.
Hawksbill Turtles are critically endangered species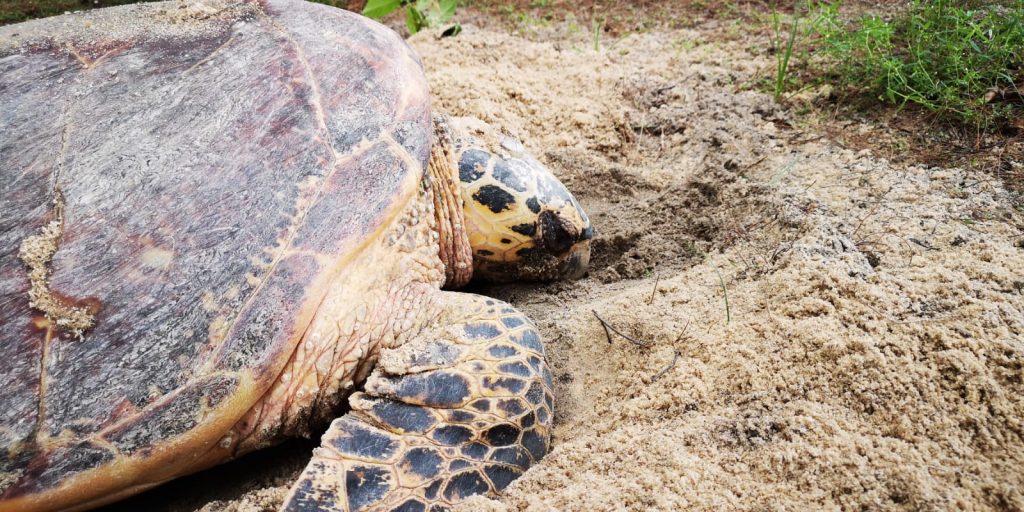 The turtle can live up to 50 years and lay up to 200 eggs in one go.
Here is what Nparks said:
Today is World Turtle Day! And serendipitiously, a critically endangered Hawksbill Turtle came visiting at East Coast Park to lay its eggs. The Hawksbill is one of two species of marine turtles that can be found on our shores, and it may visit the same site to nest every few years. 🐢
A gentle reminder that our beaches are closed during this Circuit Breaker period to avoid gathering in groups.
If you happen to spot a nesting turtle, do call our NParks helpline at 1800 471-7300. More info in our advisory: www.go.gov.sg/turtleadvisory
FB Post
All images in the post sourced from Nparks Facebook.