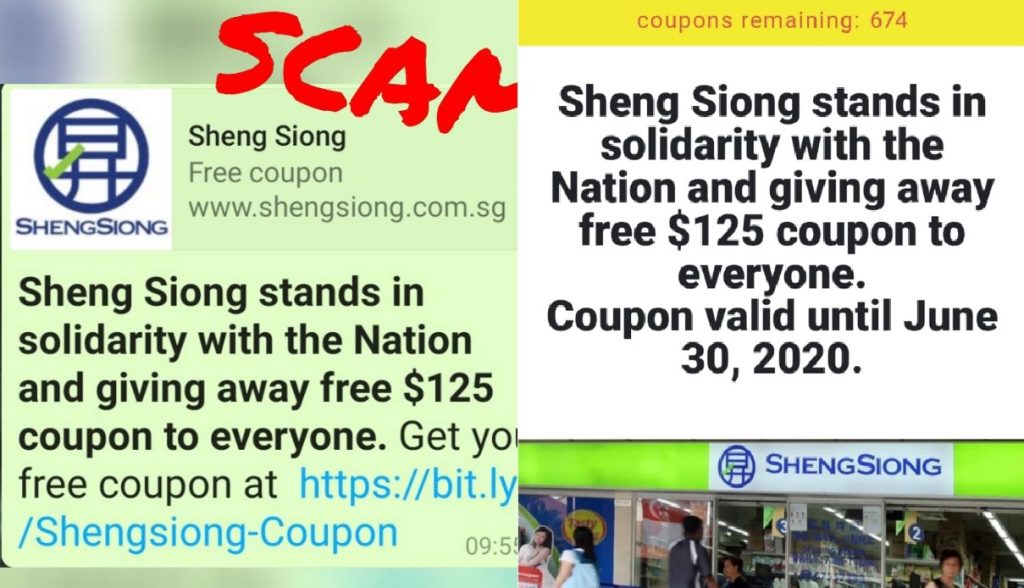 According to the media release, a new Sheng Siong scam has been circulating on WhatsApp. A link will be sent through WhatsApp stating that "Sheng Siong stands in solidarity with the nation and giving away free $125 free coupon to everyone".
Upon clicking on the link, it will require the victim to fill up a short survey, on the advertisement itself it will indicate that only 674 coupons are available for redemption and obviously this is fake. After finishing the survey, the page will require the victim to send its link to 20 others before they can claim the voucher.
According to Sheng Siong FB page, the messages were not sent by Sheng Siong. This is the third scam circuiting around using Sheng Siong name within a month. Sheng Siong would like to remind the members of the public not to fall for such scams.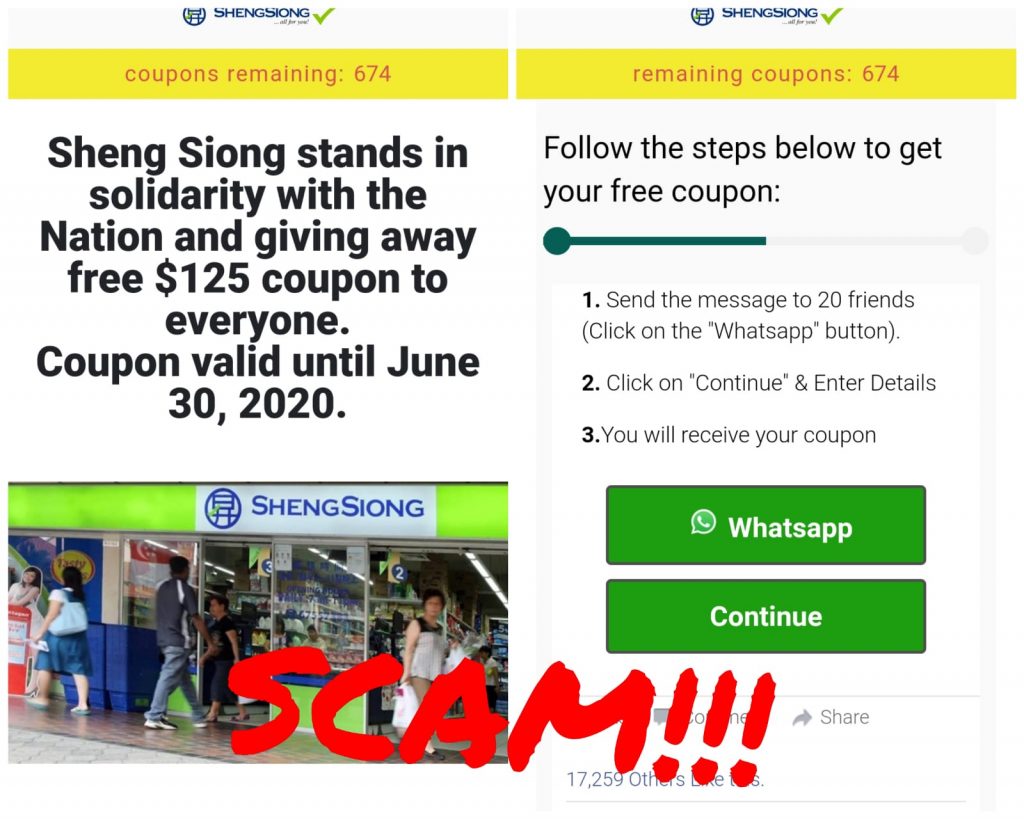 In an event, if there is any enquiry, customers can call 6895-1888 to enquire during office hours. Alternately, customers can go to the nearest Sheng Siong Supermarket to check with the manager on duty.