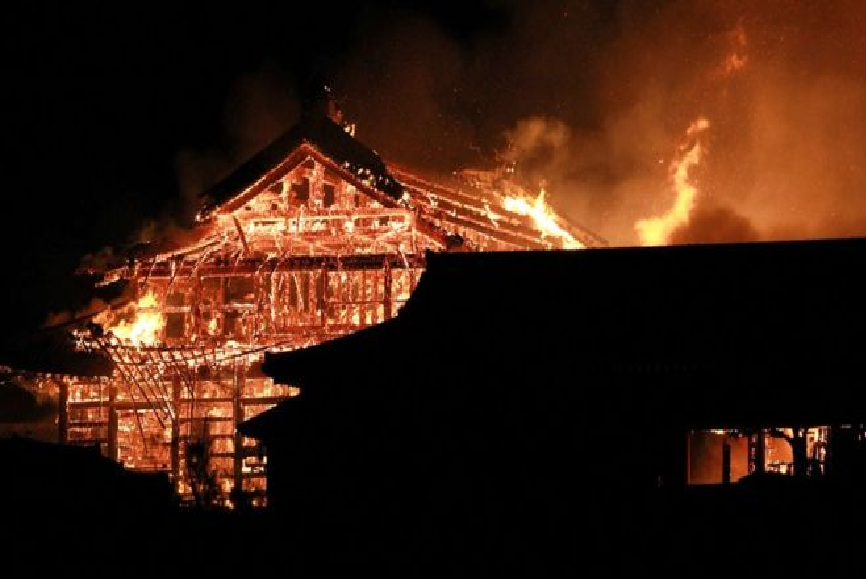 Shuri Castle, which was built for over five centuries caught a fire yesterday morning. The castle is considered a national treasure in Japan.
Firefighter has been fighting the fire since yesterday morning. The castle was once destroyed during the previous world war and a reconstruction was done to rebuild the castle.
As the castle is the biggest wooden building in the whole of Osaka, firefighter struggle to stop the fire. It is not known why the fire started, but the fire alarm went off at 2.30AM.
Lets hope the best for Japan.
Visitors are tourist will be disappointed ):