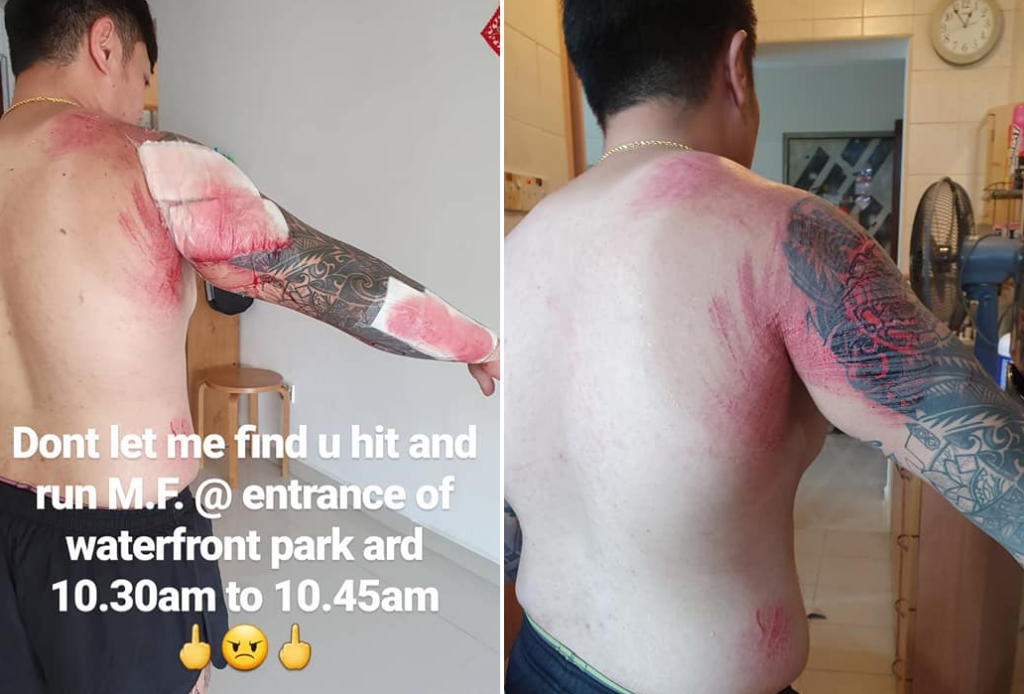 A man is seeking to look for a Hit & Run vehicle. He was cycling across the zebra crossing during the incident.
He indicated in his photo that the incident happened at Woodlands Waterfront Park around 10.30 am to 10.45 am.
Singapore Uncensored asked the victim of the incident and he can only remember a blue color sedan car hitting him at the entrance of the waterfront park.
Anyone with dashcam footage can provide it to the police.
Anyone with information is requested to call the Police hotline at 1800-255-0000 or submit information online via www.spf.gov.sg/iwitness. All information will be kept strictly confidential.