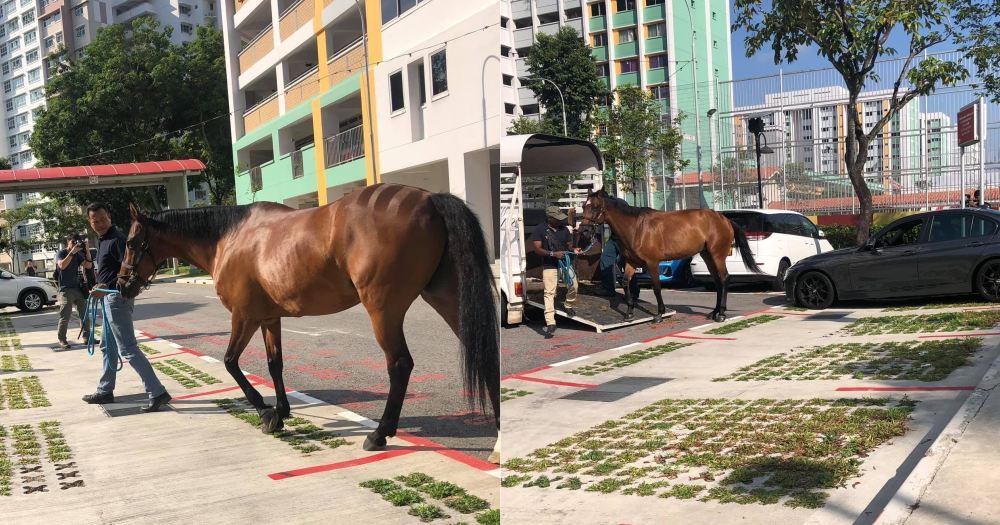 Photos of a horse appearing at Blk 330 of Yishun Ring Road has made the internet crazy.
No one knows why is there a horse walking around in a carpark at Yishun. Netizens are going wild with ideas about how the horse might have escaped from Kranji and ran all the way to Yishun to join the weirdos.
As usual, people are using the "Yishun Again" reason on why the horse is there.
But the most logical explanation could be, The horse was there for an advertisement photoshoot. Though we are not confirmed if its really just for a photo/video shoot.
We could not think of any more explanations? Or maybe a dying kid wants to see a horse?