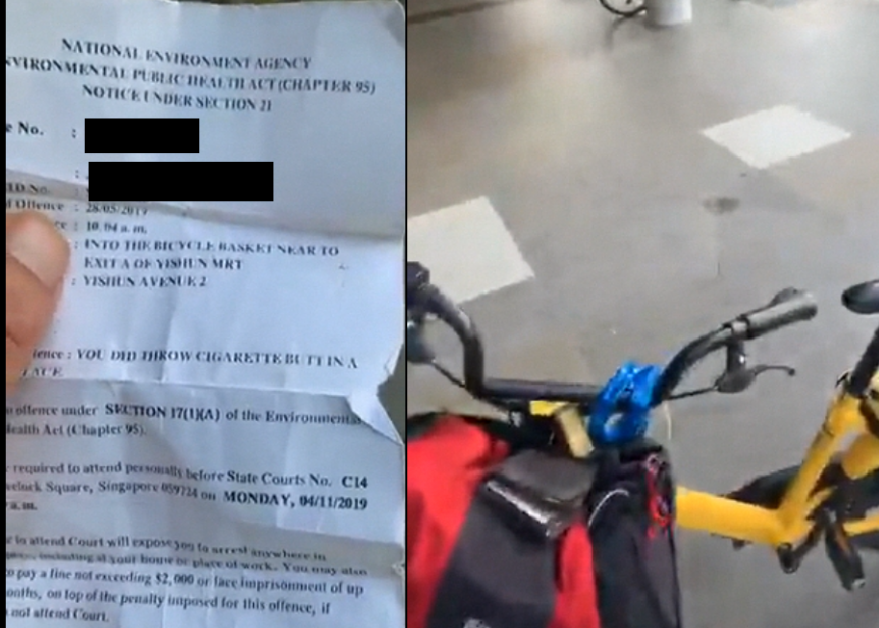 A man was unhappy after being told to attend court he claims he was throwing a cigarette butt into his bicycle basket and he uploaded a video to Facebook and complaint about it.
The incident happened at Yishun near one of the Yishun MRT exits in May . On his ticket he is told to attend court in November.
What do you think? Is this rant valid? It seems to be an OFO bike.
Video Loading…