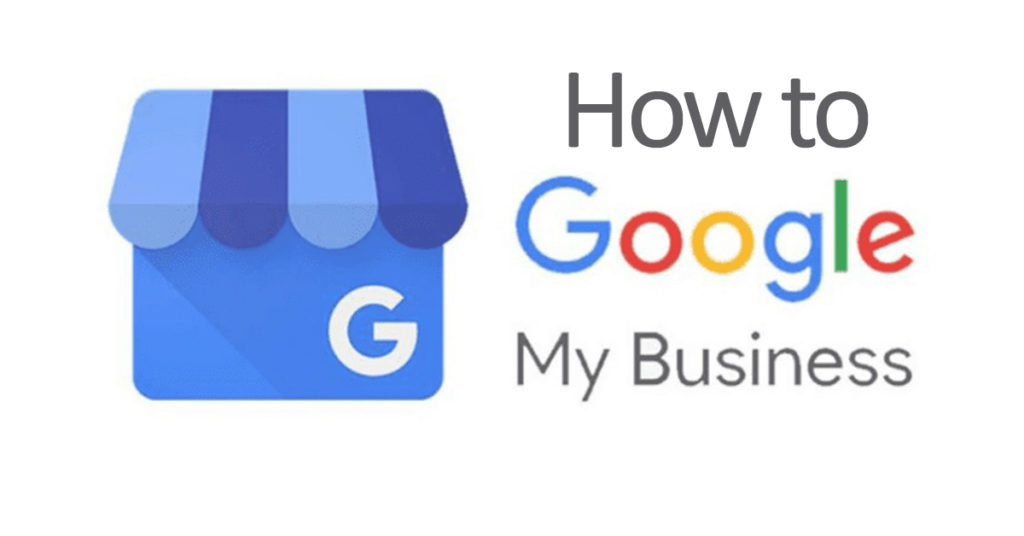 How to get my business on Google is a commonly asked question, with the current situation around the world businesses are greatly affected and many want to increase the exposure of their businesses online.
When someone searches for your company name or a relevant phrase, the free tool allows your listing to appear alongside other comparable local companies. For potential consumers, information such as your phone number, website, address, review ratings, hours, and more will be displayed on one simple screen.
Today, we will be sharing how to get your business on Google and how to add it to Business My Google listings.
Why is it important to do this?
It helps both startup businesses and matured businesses to get a boost in their online presence.
97% of people learn about a new local business online.
Google says that at least 46% of local businesses are found on the internet.
It helps generate more sales leads, according to data shared by Google, some companies has an increase of 100 sales calls after deploying it.
It helps your business get featured on a map, Have you ever wanted to search for food nearby and search on Google maps. This happens to most of us, we go online to find the nearest food we want. But of course, this does not apply only too food, it applies to any industry.
How to put my business on Google My Business
Some people might be overwhelmed after seeing the dashboard of Google My Business, don't worry we will teach you how.
The first step for putting up your business on Google is to have a Google account. If you already have a Google account scroll down to Step 6.
Step 1: Open your browser and go to Google.com

Step 2: On the top right-hand corner of your screen you would see the blue 'Sign In' button. (I know you don't have a Google Account, but just go ahead and click on it).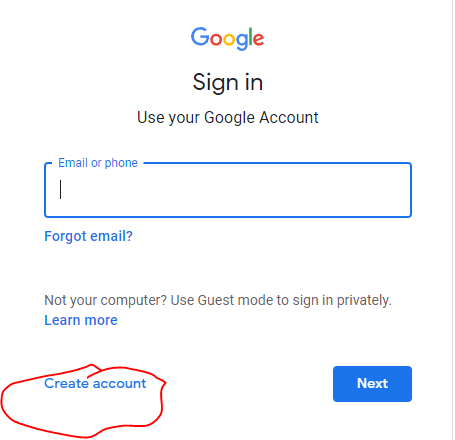 Step 3: Click on Create account and select 'To manage my business'
Step 4: Fill up your first name, last name and your preferred username and passwords and click on next
Step 5: Fill up your phone number, birthday, gender and recovery email, Your done! You have an account with Google.
Setting up Google My Business
Step 6: Go to google.com/business from your browser.
Step 7: Sign in with your current or newly created Google Account (go back to step 1 if you do not have a Google account)
Step 8: Enter your business name, make sure it's accurate and displays 100% as your brand.
Step 9: Enter your business details such as address, always double check.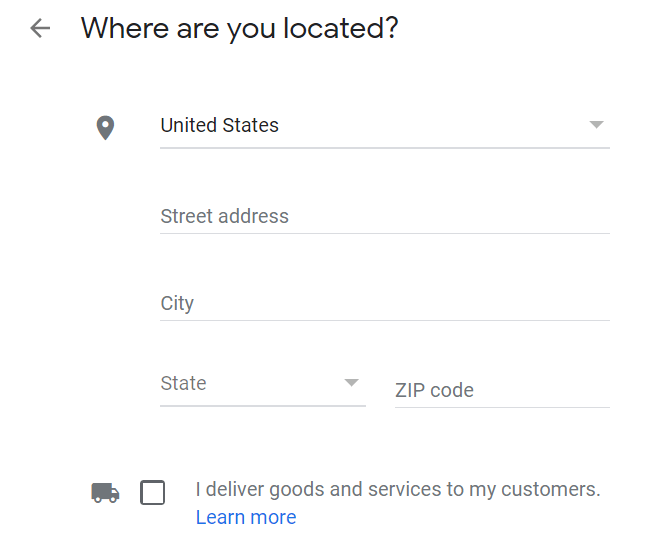 Optional Step 10: If you are delivering goods tick 'I deliver goods and services to my customers. Then select the places you're delivering to.
Step 11: Choose your Business Category, find the one closest to your category.
Step 12: Add your phone number and contact details, make sure you get this right as customers who find you online will be able to contact you.
Step 13: Finished and verify your listing via email, mail or Phone. If you have a website insert it as well. It can help you with your Search Engine Optimization. If you have a website, Google will even allow you to establish a new 'Google Website' using the information you've supplied.
Optional but recommend steps for improving your business with your Google My Business online
Include images and videos with your listing.

Make a captivating business description by writing and optimizing it.

Use Google My Business Q&As to learn more about your target market.

To promote deals and promotions, create Google My Business Posts.

Get your existing customers to go to your listing to leave a review.
Secrets for successfully setting up Google My Business
Use nice but real photos of your business as humans react better to images, this will help your Google my business profile stand out. The reccomended size for the photo listings are 720 by 720 pixels.

Bookmark or favourite Google my business, trust me on this one you can actually look at the number of people who discovered your business online by clicking on the insights tab. The data can also help you improve on your Google Ads targeting.
Use the Google My business app to manage your ads easier.

Check your Google my business regularly as there is a messages option which allows customer's to contact you from there.

Post regularly on your listing as it helps customers discover new products or promotions on your website.

Indicate clear operating hours of your business as Google my business will display this information when customers find your profile/listing.

Create a video to feature your business, in this day and age business who has videos increase their growth by companies who do not have marketing videos. we recomend capitonmedia.com for making professional videos.

Check our the Google community forum from time to time, they share tips for improving your listing.
The reviews allow you to interact with your customers and gather proper feedback to improve your business, many people are worried that a low review will affect their business but… Your running a business! Your suppose to address issues or customer concerns.
By not listing you are losing out and escaping from the real problems.
Facts
Q: Is Google my business Free?
Answer: It is absolutely free and easy to use
Q: Will Google my business get me more customers?
Answer: Yes! It is designed to allow customers to find your information easily. You will be surprised to learn that people are discovering your business, from time to time you will get notifications stating that people are noticing your business.
Q: What's the difference between Google+ and Google My Business
Answer: Google+ was previously launched back in 2011 to fight social networks but it did not yield good results therefore it was gone.
Google+ is the older version of Google My business and the new version has more features.
Q: What is the main benefit of Google My Business
Answer: It can increase your search chances to appear to your potential customers
Q: Can Google my Business help me find customers?
Answer: In a way Google my business will help customers find you, Google my business is free and the first few steps you should take when setting up your business.
Q: I don't do online business, Does Google my Business apply to me?
Answer: Even if you're not doing your business online, Google my business is for you. As nowadays no one searches the newspaper or back in the day yellow pages for business services. Everyone is doing it online. So even if your business is offline, Google my business can help people learn about your services.
If you don't have your business online you need to rethink your business plan.
Everything is online, people searching for a plumber they go online, people searching for cleaning services they go online, people looking for food they go online. Get your business online today and stop losing out!
Many businesses were not prepared when the pandemic hit and they were not ready and many businesses closed down.
Importance of Google Post
It is like a reminder to the search engine that your listing is active and this will help rank your listings higher and chances are more leads will be generated. However there are some guidelines.

Title of post should be 4-6 words – short, simple and easy to understand.

Write at least 150- 300 words to make it easy to read, they are not reading a story book or tutorial keep it short simple and focus on your products or promotions.

Include an action button on your post which allows consumers to call directly after reading your post.
Its not getting any results, What should I do?
Be patient, nothing will happen overnight. It is like developing a relationship in someone but in your case is you and the customers.
If you want instant results you can consider Google Ads as they are listed higher than regular search results. Take note that Google ads have some costs involved and to achieve long term results on Google Ads means paying regularly.
So why not do both and get the business results for your business?
Check out an example of businesses who use Google my business here