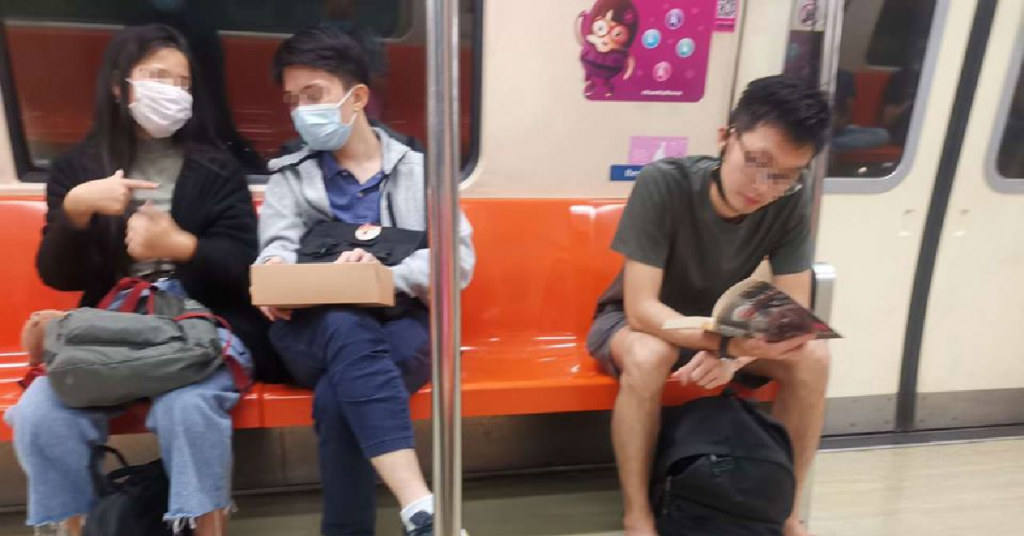 A picture of an inconsiderate man was posted on the Facebook page Singapore Eye. It was believed that the man was having a cold but he did not wear his face mask at all.
Passengers in the train cabin stared at him, but he still pretended like nothing has happened. He ignored them and continued reading his book.
He continued to sneeze loudly and directly at other passengers on the train. We hope that the authorities will investigate this inconsiderate man.