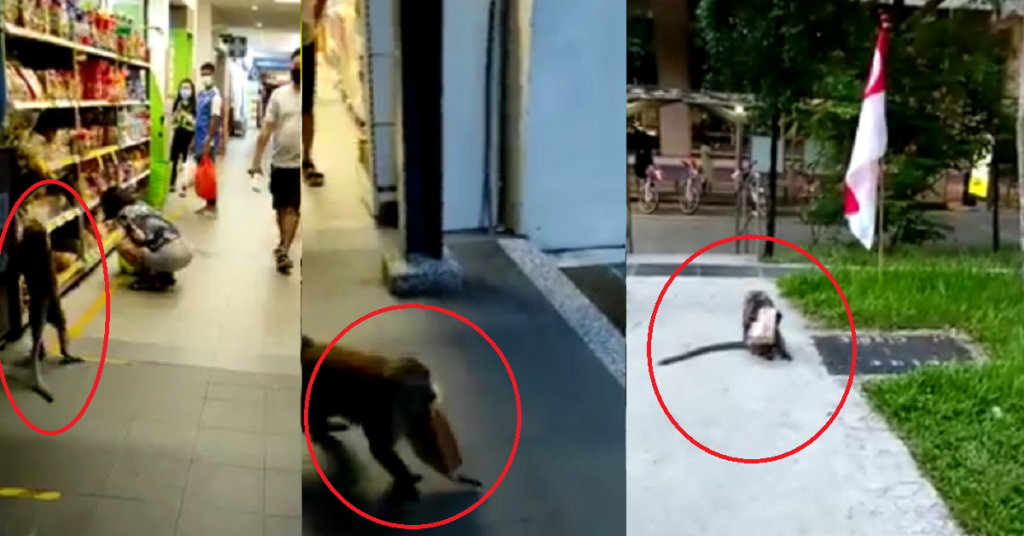 A video was shared on the Facebook group Kuanyewism which shows a monkey who apparently stole bread from a supermarket.
The monkey cased the shop for a few seconds before stealing the bread with precision. It then made its escape and ran off with the stolen goods before consuming the stolen bread in front of many witnesses.
Upon realizing that the whole act was caught on video, it ran up a tree to take refuge. The case is currently under investigation. Stealing is definitely against the law in Singapore, but it is currently unknown if this applies to monkeys.
FULL VIDEO LOADING…