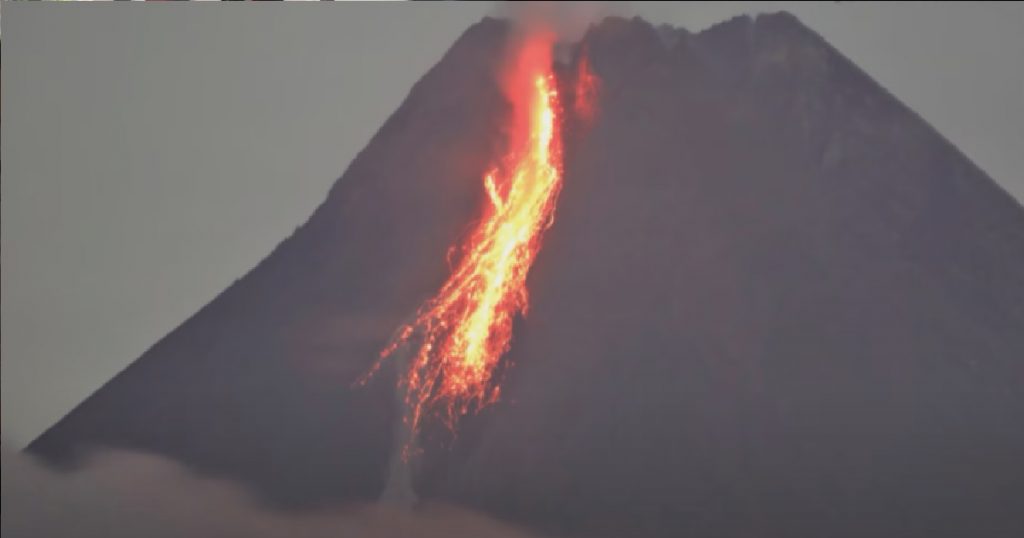 Mount Merapi in Indonesia, one of the world's most active volcanoes, erupted earlier today on 19 February, hurling fiery red lava from its peak.
It had caused hundred or minor volcanic quakes and spewed lava almost 2 dozen times over the last two days.
Lava avalanches were observed seven times, according to a report by the Indonesian geological agency.
The lava that was spewed by the volcano, travelled up to 700m to the southwest.
Residents were advised to avoid the area within a 5km radius of the crater, because the lava and the volcanic materials are hazardous.
The last time Mount Merapi erupted was in 2010, where more than 300 people were killed and 280,000 residents were evacuated.
Indonesia has about 130 active volcanoes.
FULL VIDEO LOADING…
Image and video source: geoffmackley Youtube