non Finance, non loan, non property, non banking, non credit card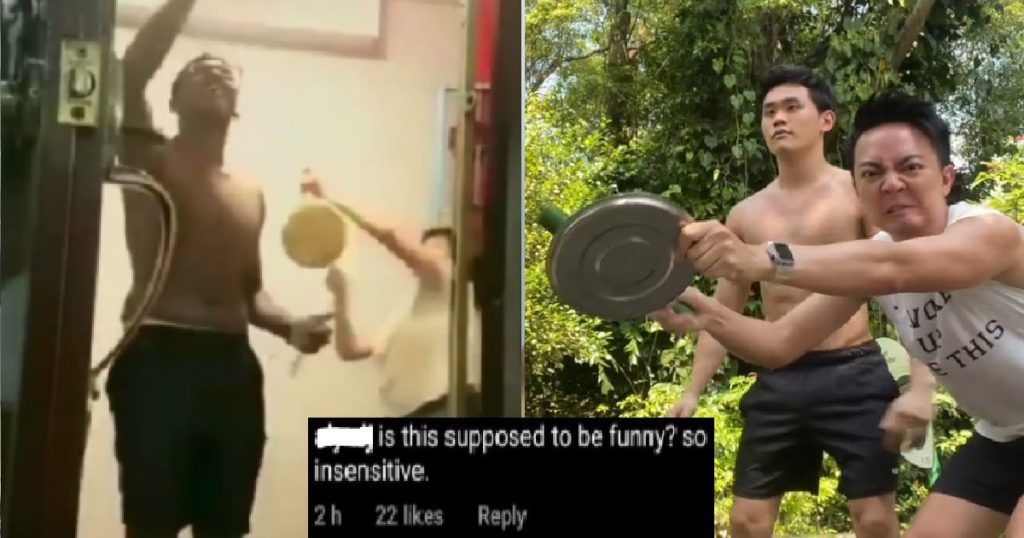 Following the viral video of the racist woman making fun of a Hindu man's prayers, a guy (@theroycelee on IG) made a video ridiculing the incident on his Instagram.
In his video, he was seen hitting a "gong" for every situation, including using it to flag down a taxi, using it to conduct a "rain dance" and etcetera.
Naturally, netizens weren't particularly amused by his antics, calling him out for being insensitive and trivialising the victim's experience.
Royce then replied to every netizen who was calling him out, copy and pasting the same "non-apology" onto their comments.
(Instagram video at the bottom, after screenshots of comments.)
Update: @theroycelee later uploaded an "apology" video onto his Instagram, clad in a clown's makeup.
Royce claimed that he takes full responsibility for parodying the incident and that he is sorry.
However despite apologising, the parody video in question remains on his profile and has yet to be taken down; with many netizens calling him out for being insincere and making the matter worse.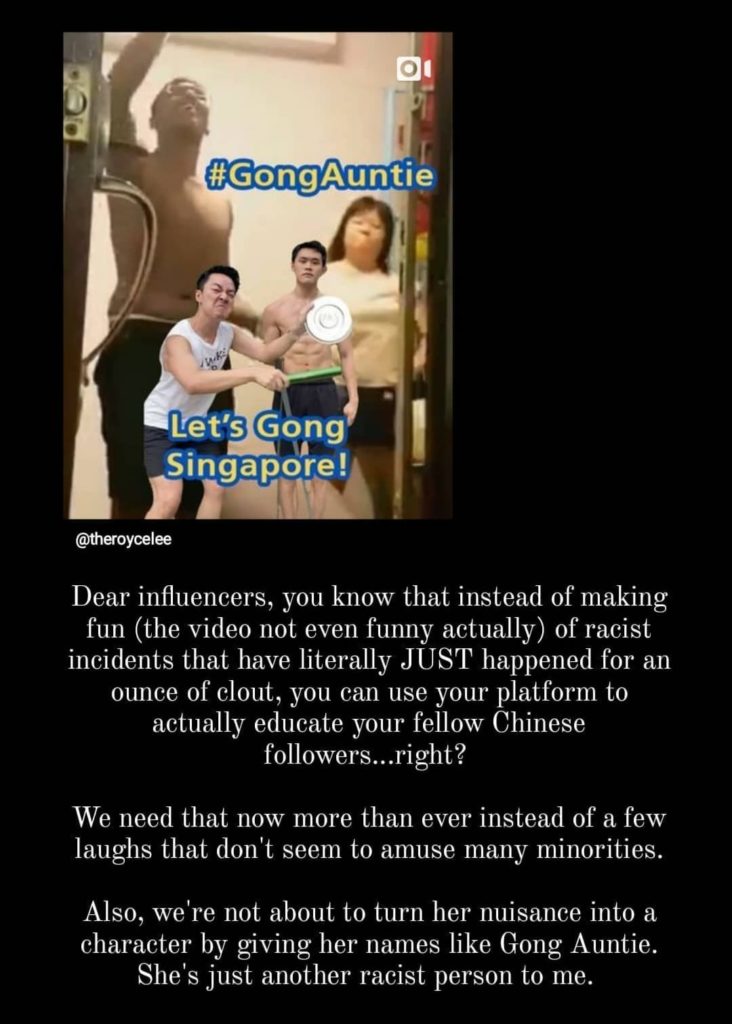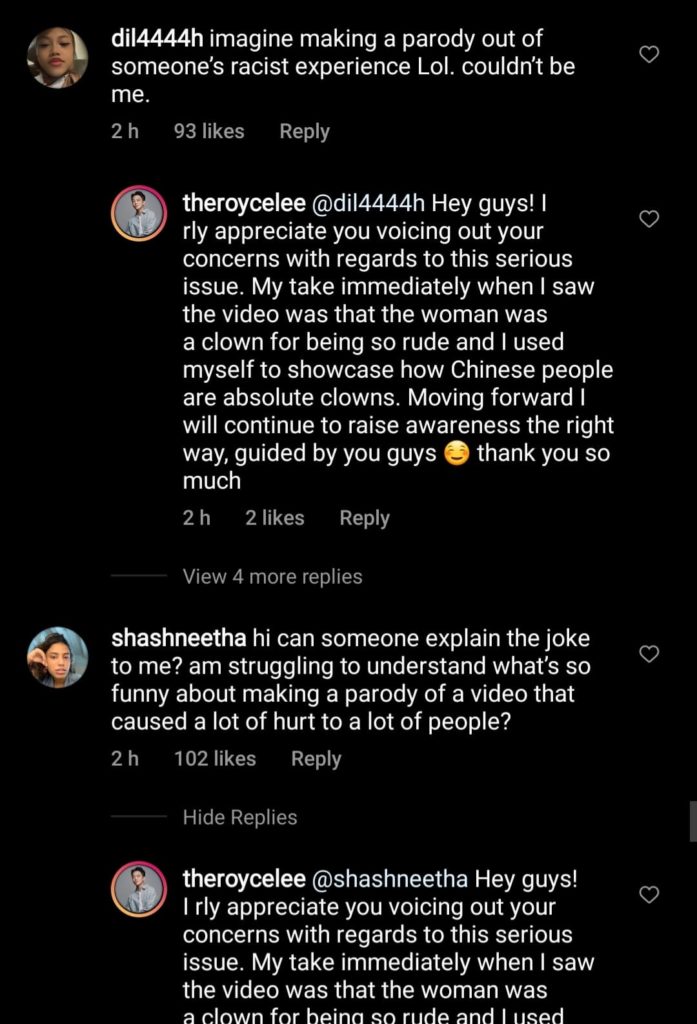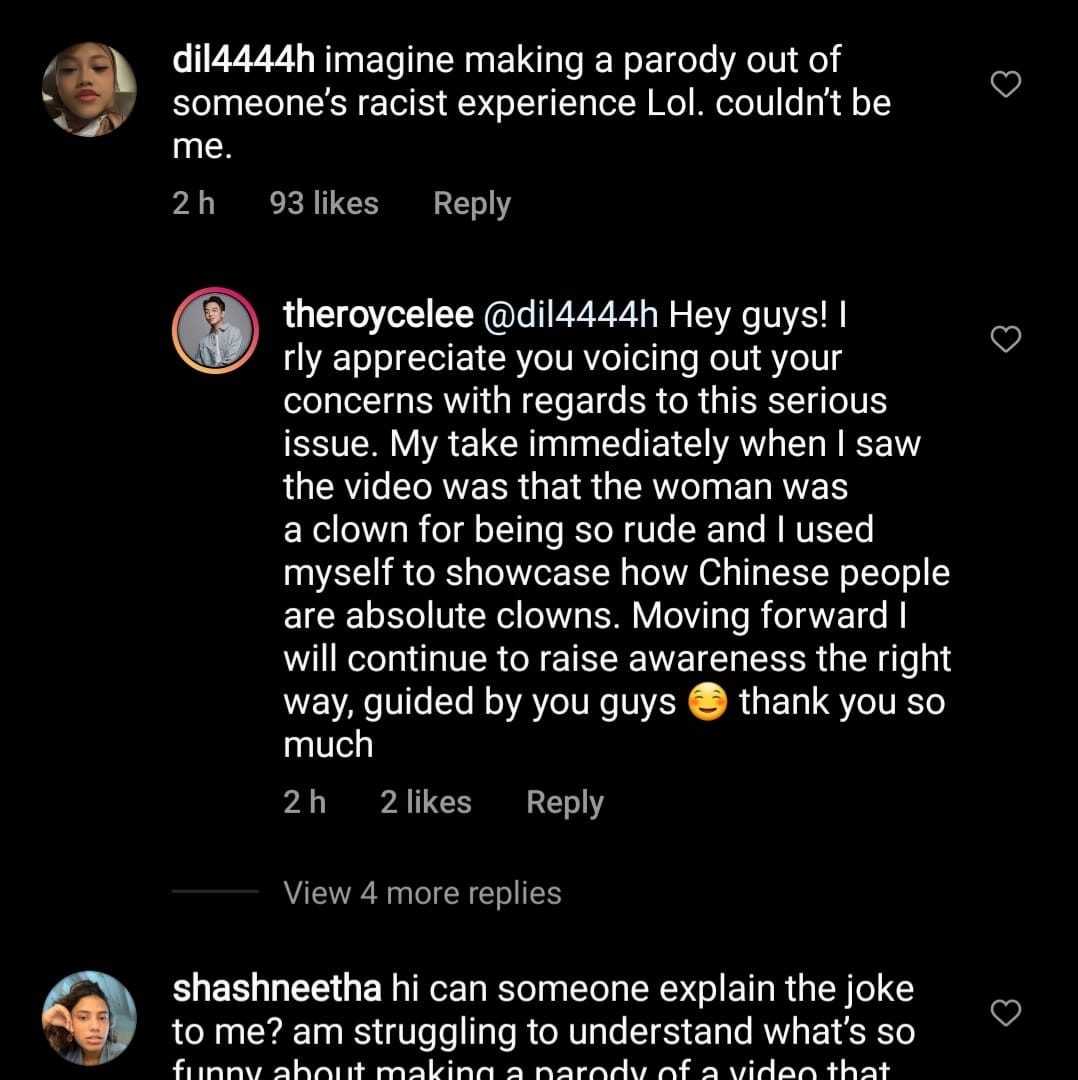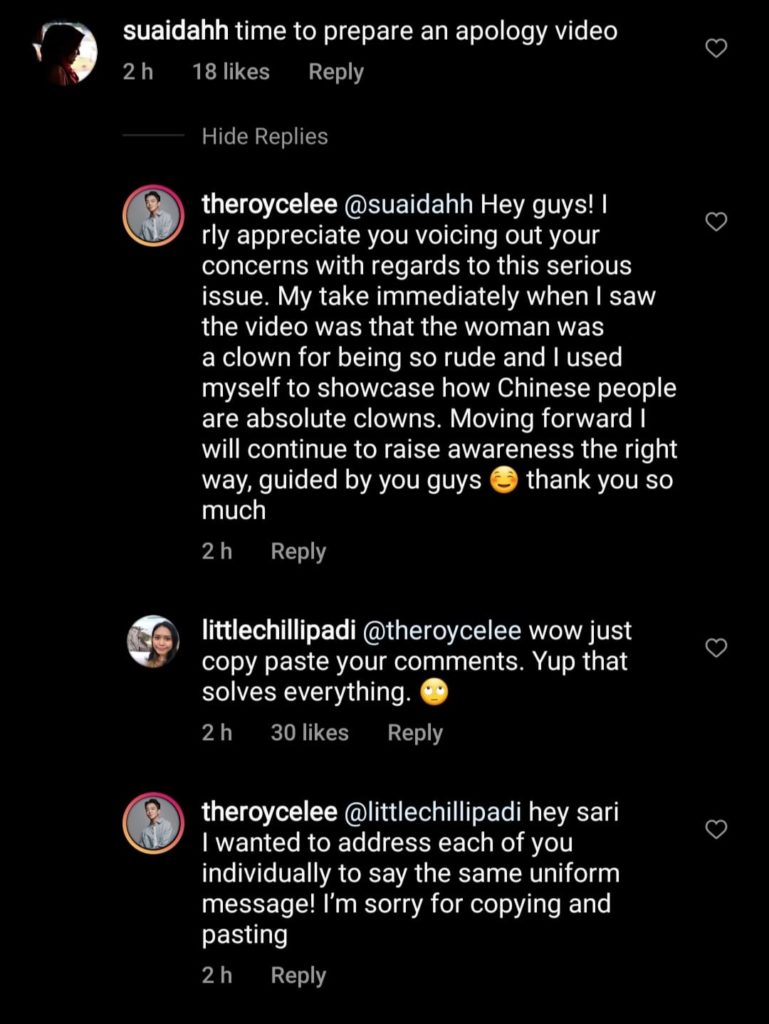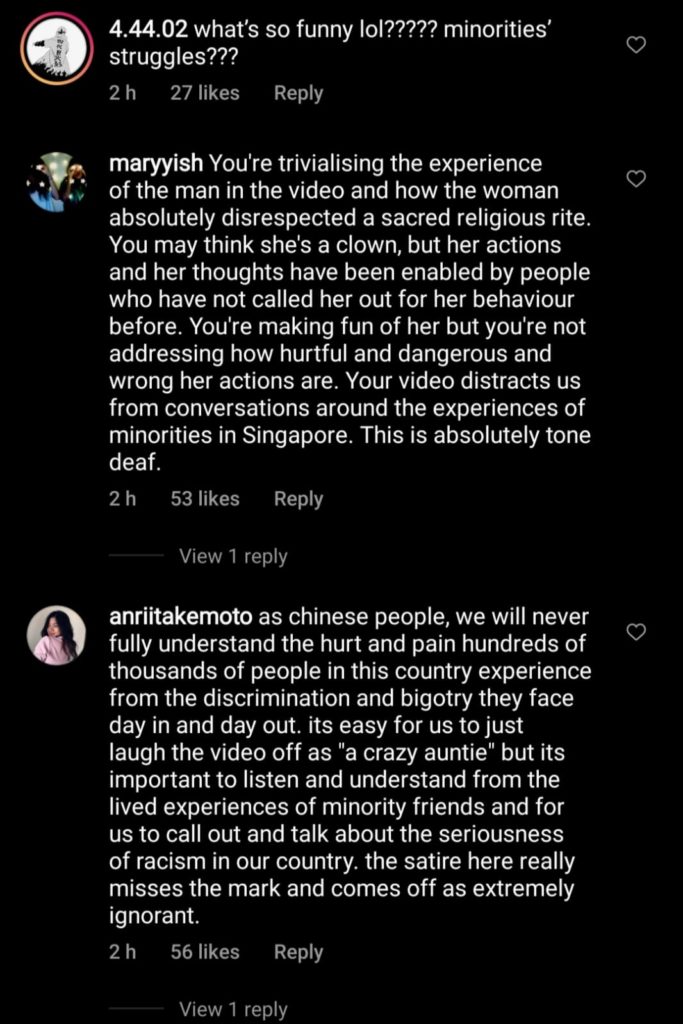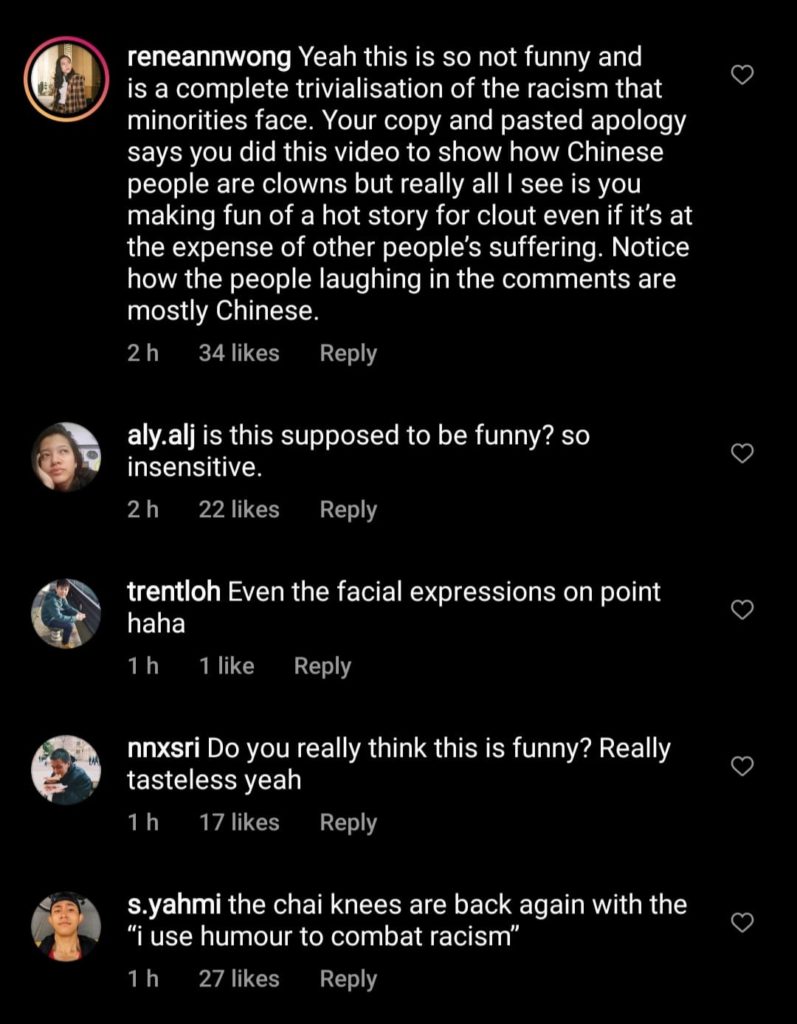 FULL VIDEO LOADING…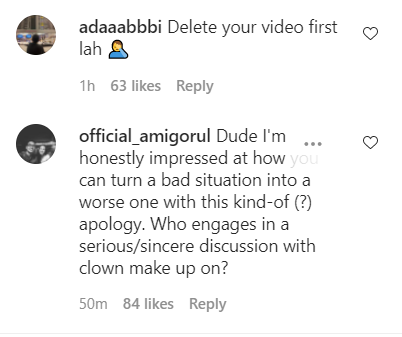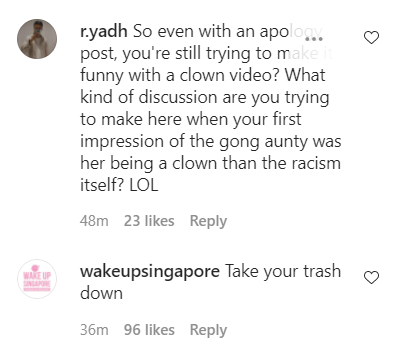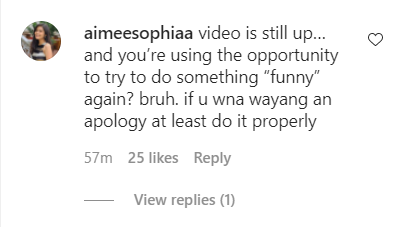 Images and video source: @theroycelee on IG and Livanesh Ramu on Facebook
Recap