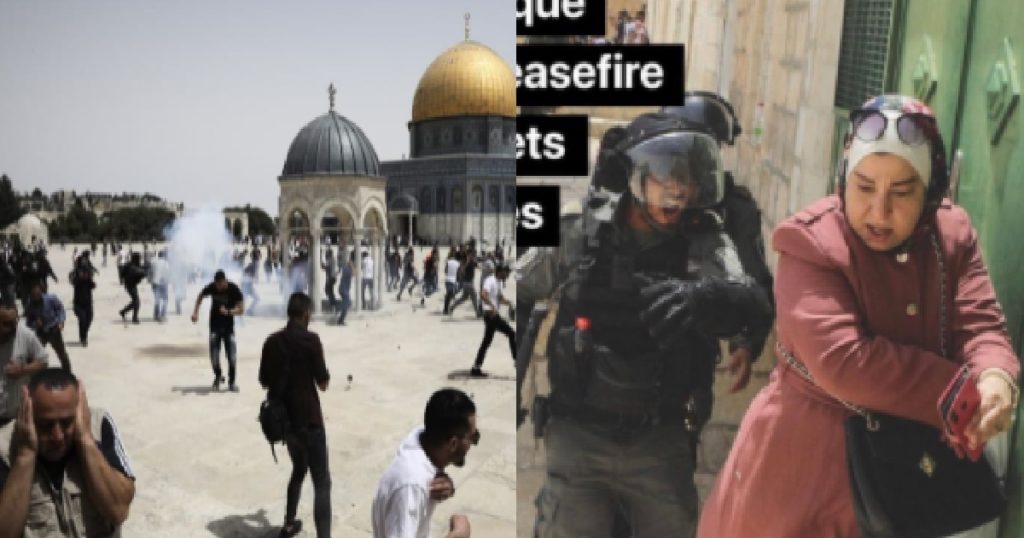 Less than 24 hours after a mutual ceasefire was announced between Hamas and Israel, it was alleged that Israeli forces broke the truce and stormed the al-Aqsa mosque in Jerusalem.
They allegedly fired rubber bullets, stun grenades and tear gas at Palestinians at the mosque after their Friday prayers.
Worshippers could be seen running away from the projectiles as armed soldiers stormed the grounds.