A video emerged online on 29 July showing a narrow lane in Upper Bukit Timah being blocked by a Jaguar and Honda due to a parking dispute and leaving more than 20 vehicles behind unable to move forward.
The jaguar driver has since come out with his side of the story, saying that he didn't mean to park there at all and that it was a mistake.
He said that after he realised his mistake, he tried to reverse his car out of the parking lot but the Honda was blocking him and he couldn't get his car out of the lot.
He said that the Honda was "not moving for a really long time when we're not at the parking lot yet", and he then mistook the space for a way to overtake it.
But he then realised that he wrongly entered the parking lot and tried to reverse, but the honda and another car were blocking his way.
He also added that his car's gear shift stick was also stuck at the time and he had to restart his vehicle several times.
He also alleged that the woman driving the Honda was punching violently on his car window, taking out her phone to film him and using vulgarities on him.
He then alighted from his car so that she would stop damaging his vehicle.
The police were also called by the Honda driver, as she was later seen gesturing animately to the police officers at the Jaguar.
The Jaguar driver then maintained his cool and calmness awaiting for her to finish speaking to the police before he gave his side of the story to the officers.
He said "I stayed where I was so I could wait for the police to come. I did not want to park nor fight for the lot with her."
He also make a police report after the videos of the incident went viral online, and that the car belongs to his girlfriend and he was afraid of the unwanted attention that the incident will draw to her.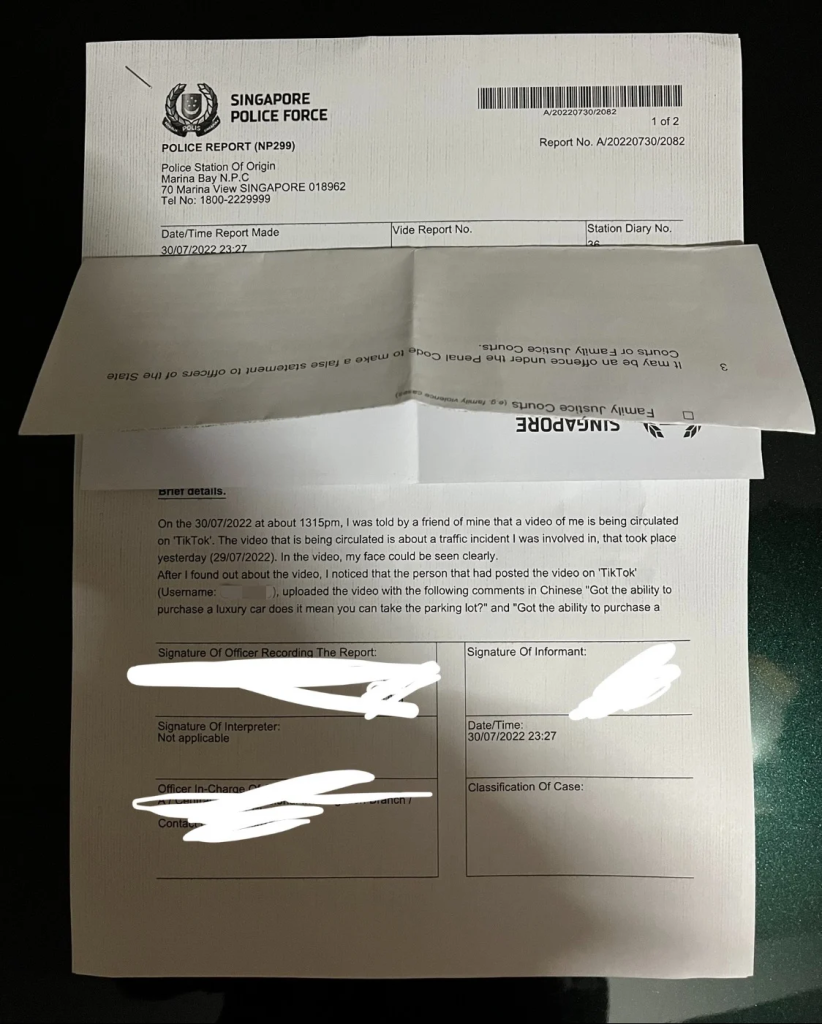 Recap
Video source: @cx_cxsg on TikTok