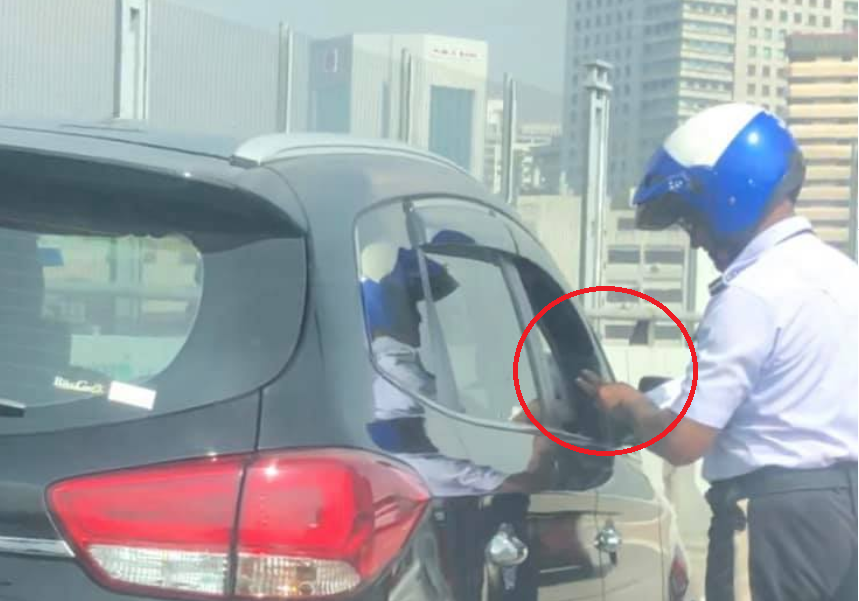 A netizen was stuck in a massive jam to Malaysia custom two days ago and he spotted a car in front of him approached by a man in uniform.
We guess his a traffic police officer in Malaysia doing his job as best as he can.
He was spotted giving a smile to the driver and indicating a number two on his fingers. What do you think the two means? We are not speculating what he might be asking or telling the driver.
What do you guys think?
"Massive jam at the causeway, near the Malaysia immigration checkpoint, see this officer working very hard. He stopped our fellow Singapore car, what his 2 fingers and smile means ah? "