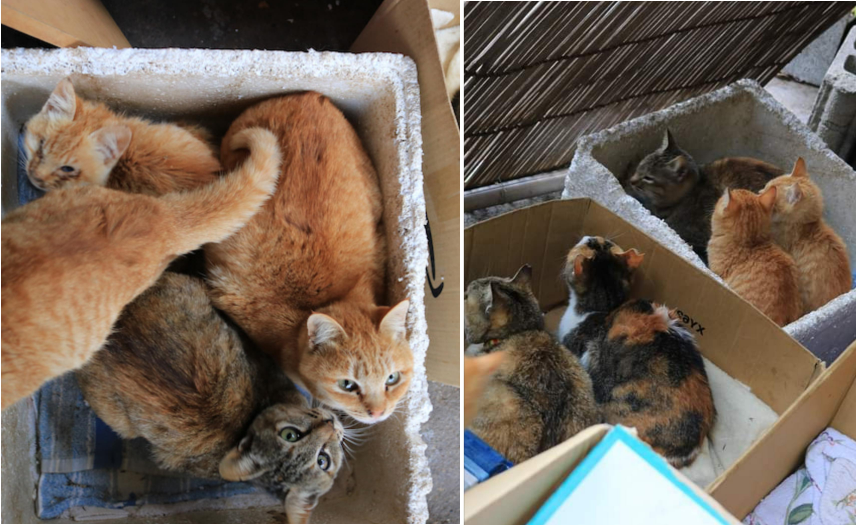 People around the world are not only worried about the people that are in Japan but also the animals as well.
Many are worried for the cats in Japan's famous Okishima, also know as Cat island. Where thousands of cats roam the streets. Luckily, the cats on the Island are safe.
Caretakers for the cat were prepared for the typhoon and the cats have been taken care of. Look at the cat's images below, their warms blankets. So cute.
It seems like the typhoon has already moved away from the cat island. (: Meow