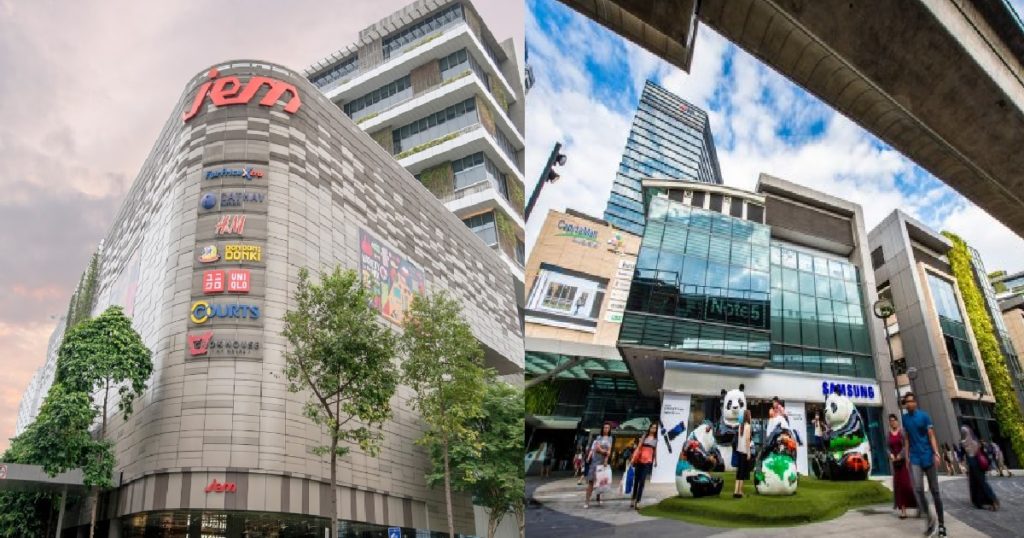 The JEM and Westgate shopping malls will be closed from 23 May to 5 June, after Covid-19 cases visited the malls.
The Ministry of Health (MOH) are currently investigating the cases of Covid-19 infection amongst people who worked at or visited the 2 shopping malls.
At the moment, special testing operations and free swab tests are being conducted to everyone who has visited JEM and Westgate between 10 May to 14 May.
MOH's epidemiological investigations found that there is a likelihood of ongoing transmissions among the mall-goers.
During the 2 weeks of closure, the malls will be carrying out deep cleaning of the premises to break any potential chain of transmission and carry out deep cleaning of the premises.
Persons who have visited the malls since 10 May are advised to monitor their health closely for 14 days from their date of visit.
Images source: Google Maps and Capitaland.com.sg