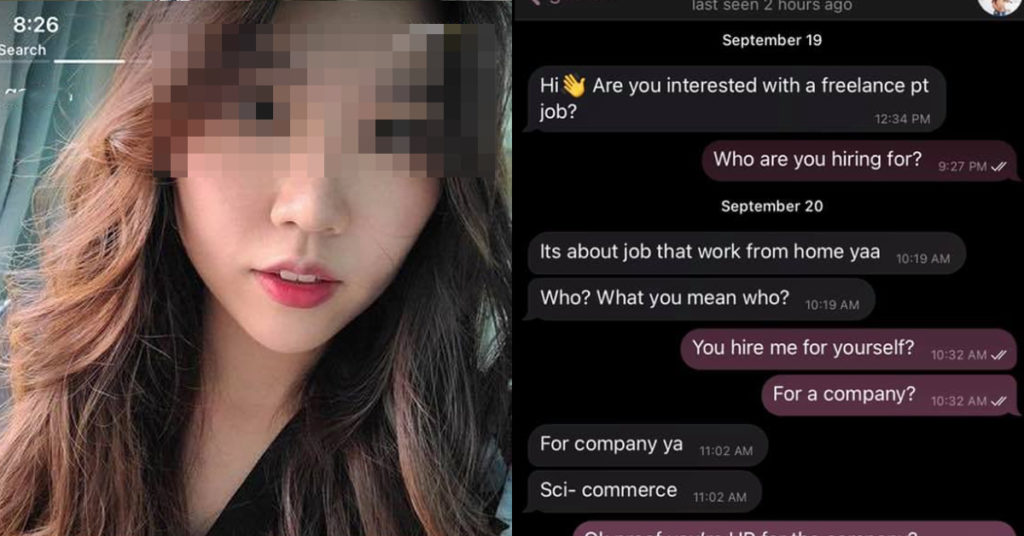 A netizen posted on Facebook claiming that a woman has contacted him via Telegram to offer a job. The joke was, he did not even apply for a job and he was randomly contacted via Telegram.
Here is his message:
Beware job scam now even on Telegram and not just Whatsapp/Facebook/SMS.
Might not be even her real name/ photos or the company she's hiring for. I also realise scammers who randomly message you for "Work from Home" jobs tend to use pretty female pictures.. Hmm.