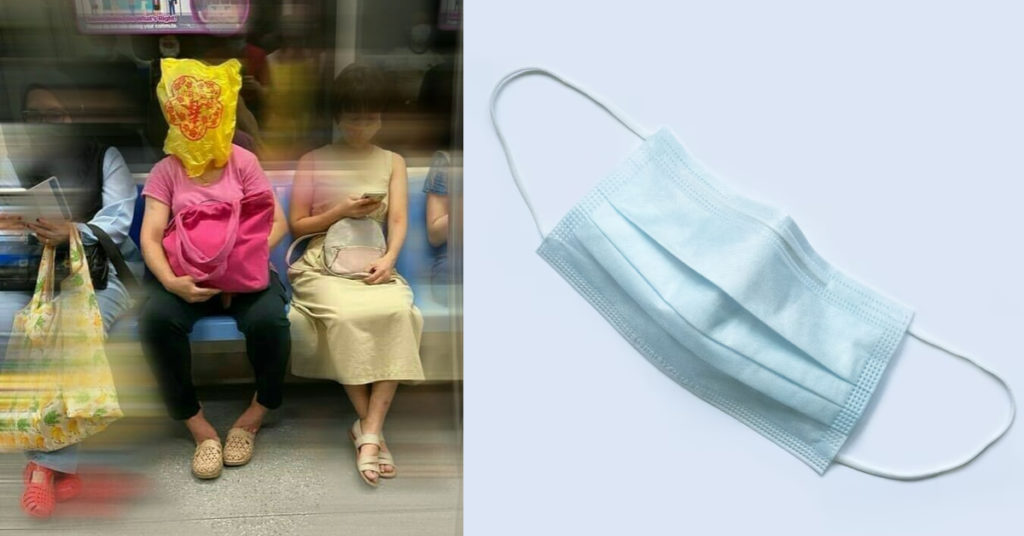 Auntie has no mask, so she uses a plastic bag. A photo was uploaded by a netizen and it has since gone viral.
A woman was spotted using a yellow plastic bag over her head. It is believed that she doesn't have a mask or lost it. Some also believed that the woman is wearing a mask but added a plastic bag for extra protection.
If the woman didn't have a mask, why did no one offers her? Sure got people bring extra out one mah.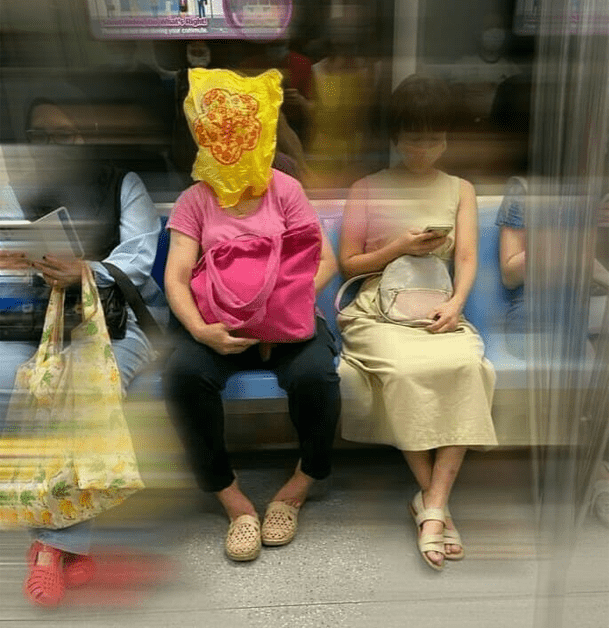 For non-compliance with safe management measures under the COVID-19 offenders may be jailed for up to six months, fined up to S$10,000, or both.
If they are caught by the Police for not wearing a mask or not wearing a mask properly they can be charged under the Covid-19 (Temporary Measures) (Control Order) Regulations 2020.
Penalties include a fine of up to SGD$10,000 and jailed for up to six months.