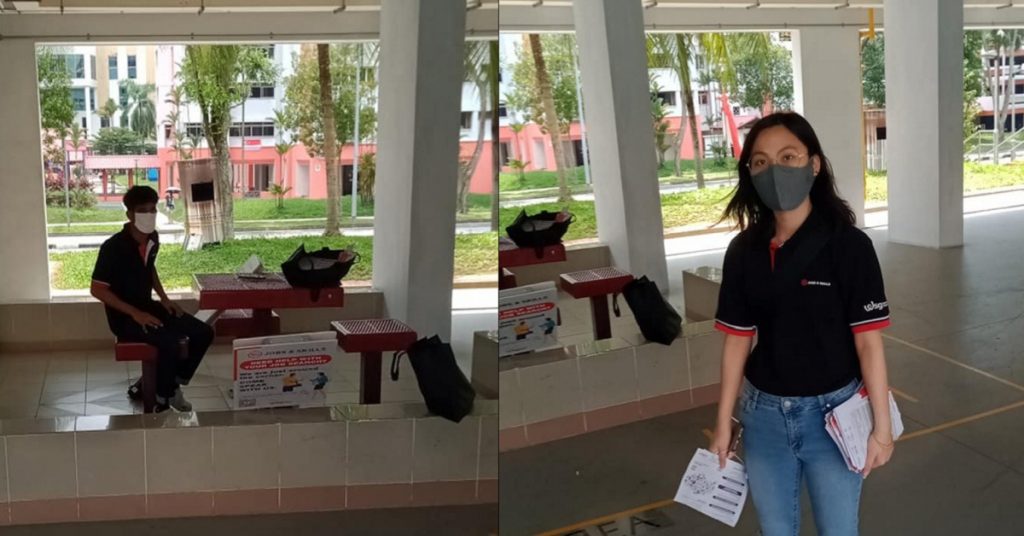 At such tiring times when many are jobless or are facing pay cuts due to the pandemic a helping hand by whatever resources will be a relief to many.
The SGUnited Jobs & Skils Package initiative was rolled out by the government Ministries to assist individuals to upgrade skills and training for many and targeting at creating an estimate of 40,000 jobs this year.
Many are not internet suave thus making the Ministries reach out to individuals in a tradditional way by engaging individuals to hand out pamplets and brouches in the heartlands to maximise its reach to the people.
As an 'ambassador' of good news and opportunities, regardless paid or volunteering, the pamplets should be placed onto the hands of those that needs them and not in the bin.
Yes, literally in the bin as it was alleged by Facebook user Bebejj Ng that these 'ambassadors' were caught in the act of disposing the pamplets in the bin though the two individuals had denied of such doings.
The post and pictures of the individuals and disposed pamplets were shared in a Facebook group are as below: