non Finance, non loan, non property, non banking, non credit card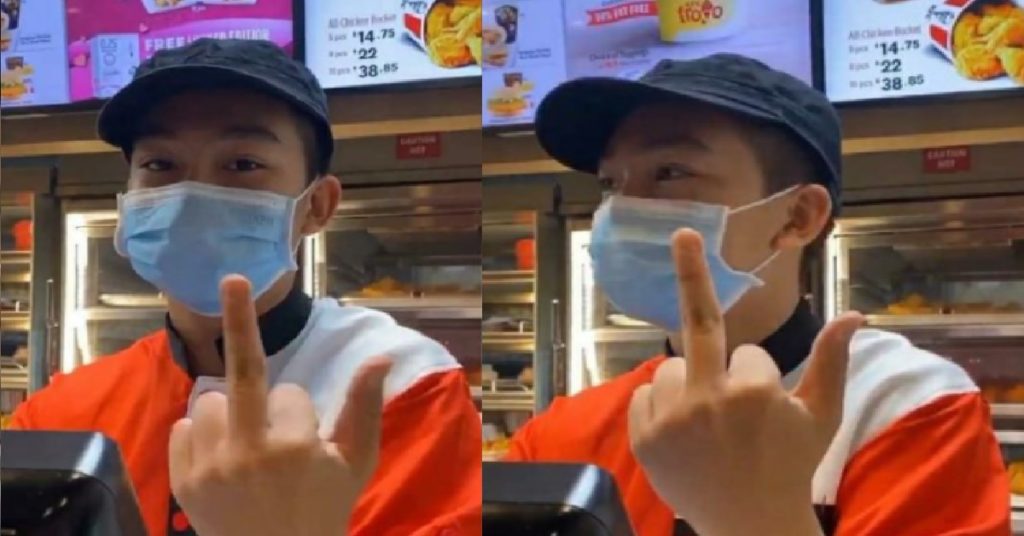 A disgruntled customer shared her alleged unsavoury experience when ordering food from KFC.
For convenient writing, we're just gonna assume the person submitting the story is a woman (she, her).
She said that she was allegedly told to "f**k off" by the staff, who then pointed a middle finger at her, because she was taking too long to choose her drink.
The incident purportedly happened at Whitesands Shopping Centre.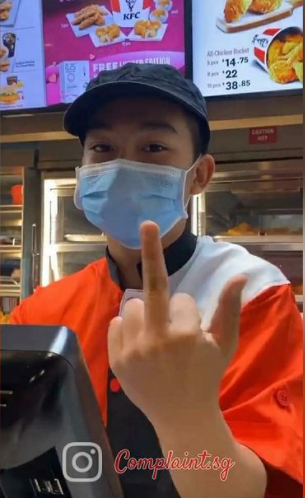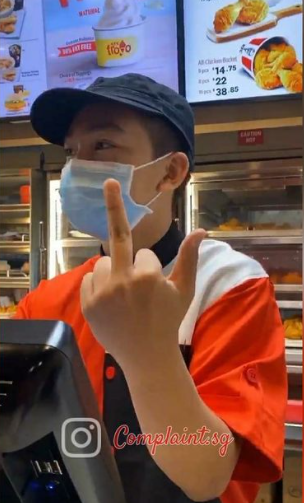 Images source: @complaint.sg on IG