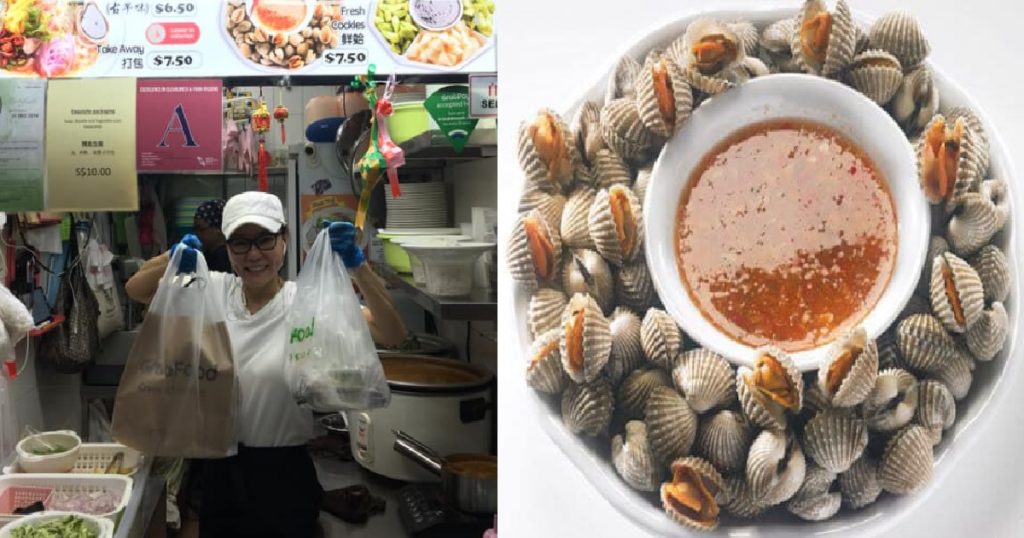 A kindhearted hawker from Super Star No. 1 Penang Assam Laksa, known only as Ms Pan, saw her customer, an elderly uncle who ordered a bowl of cockles, struggle to open the cockles on his own.
She then patiently spent 10 minutes opening 30 cockles for him.
The uncle reportedly has limited mobility in his hands and has stiff joints.
A passer-by witnessed the entire incident and was touched, praising her for her patience and kindheartedness.
According to Shinmin Daily, the 70-year-old uncle is a fan of her stall, patronizing her twice in the same week.
Ms Pan specially chose bigger cockles for the uncle, to make it easier for the elderly man to open but he still had some trouble; so she patiently helped him open them.
The uncle still had trouble so Ms Pan scooped up the cockles and brought them to his mouth very carefully.
She reportedly didn't think too much of it, helping the uncle out of her kind heart and she didn't expect anyone to take a photo of what she did and share it.
She said she's just happy the uncle got to satisfy his craving for cockles.
Big ups to this kindhearted lady, we need more of her in our society!
Her stall is located at Block 32 New Market Road, #01-1002B, Singapore 050032.