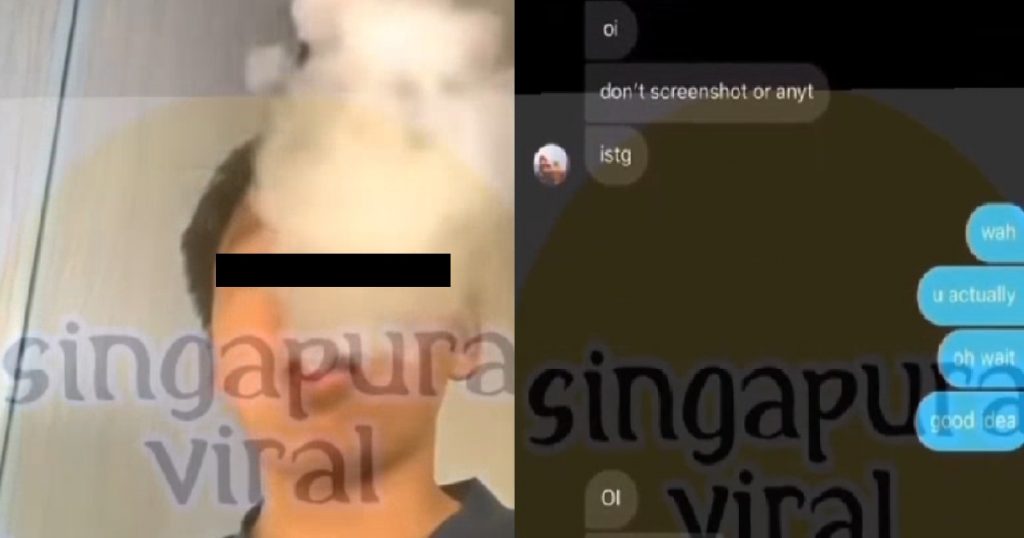 A video of a teenager allegedly vaping in a school toilet (the caption alleged that it was in the school toilet) was seen surfacing on Instagram.
The teen was doing smoke tricks and blowing smoke rings in the video.
Screen recordings of a Direct Message conversation could be seen intermittently throughout the video where the purported teenager in the video was telling the poster "don't screenshot or anyt (sic)".
And when the poster said that it was a good idea to post it, the teen said: "F**K U LA, CB, DONT (sic)".
It is unclear who the boy is or what school he is from but a quick perusal through the comments suggested that he is allegedly from ACS (the commenters didn't mention if it was Barker or Independent).
FULL VIDEO LOADING…
Source: @singapura.viral IG