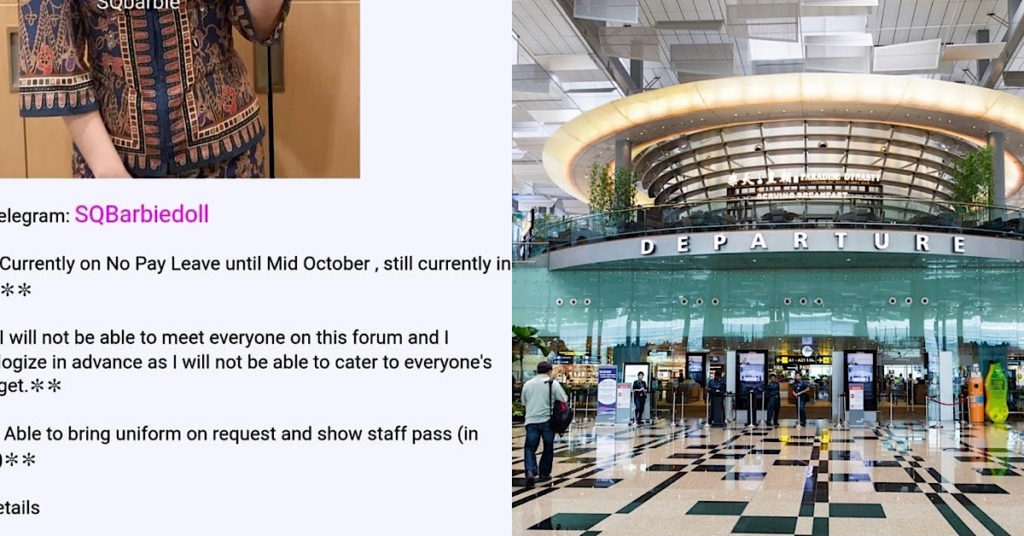 A photo had been circulating on Whatsapp with regards to a stewardess from a local airline doing extra services outside of flying.
The advertisement also stated what the stewardess is willing to do and her vital stats apart from the price she is charging.
We do not know if this is a scam or not but if it is really an airline staff, she will probably get into trouble for appearing in an advertisement like this donning the uniform.
The screenshot appears to be taken from a local adult forums that are full of "chickens".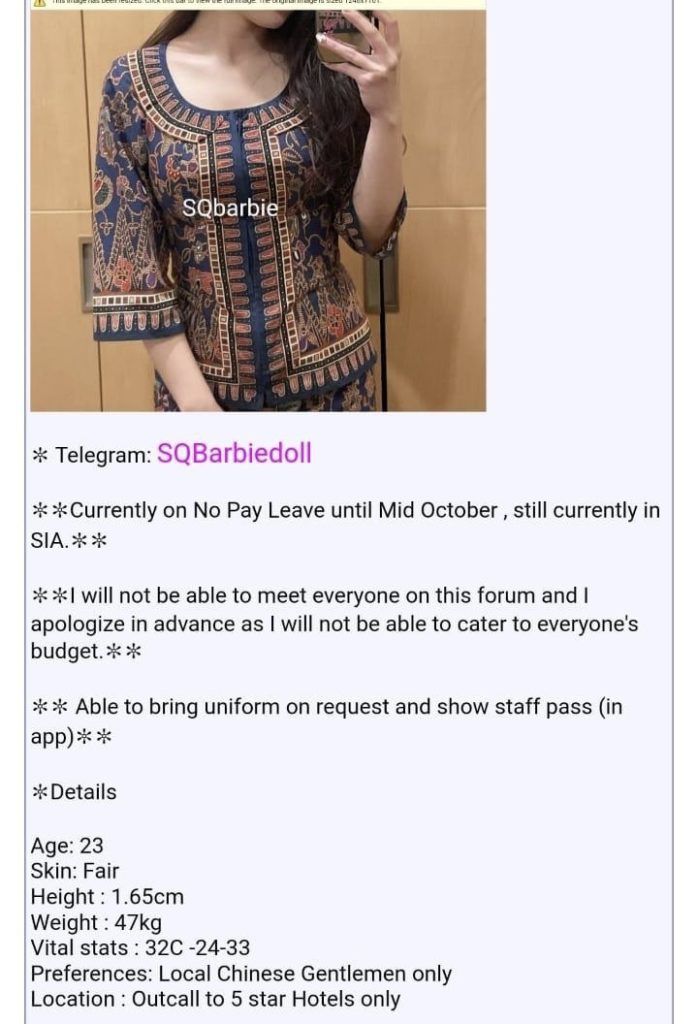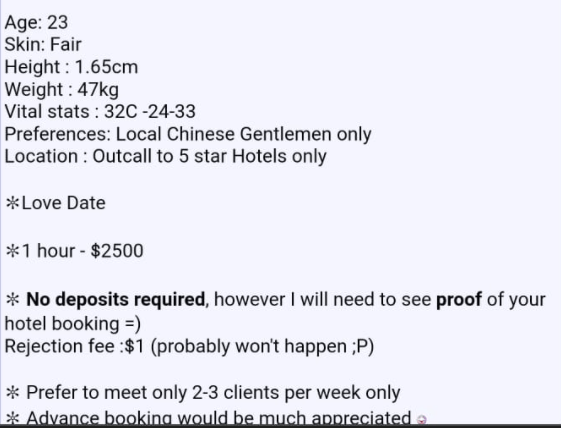 Image source: Whatsapp