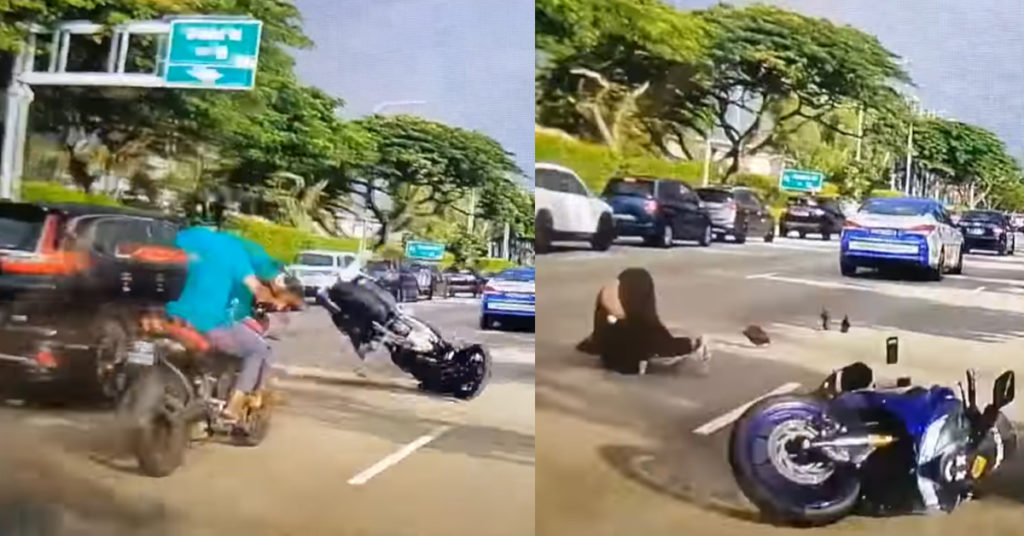 This is what happens when there is lane splitting.
There should be a rule on speed limit of motorbikes not exceeding the average speed of the traffic conditions. Motorbikes tended to sneak up on people cos they can split lanes.
The driver might have checked his blindspot a second before the bike appears out of nowhere.
With lane splitting, the driver cant be checking blind spot every second.