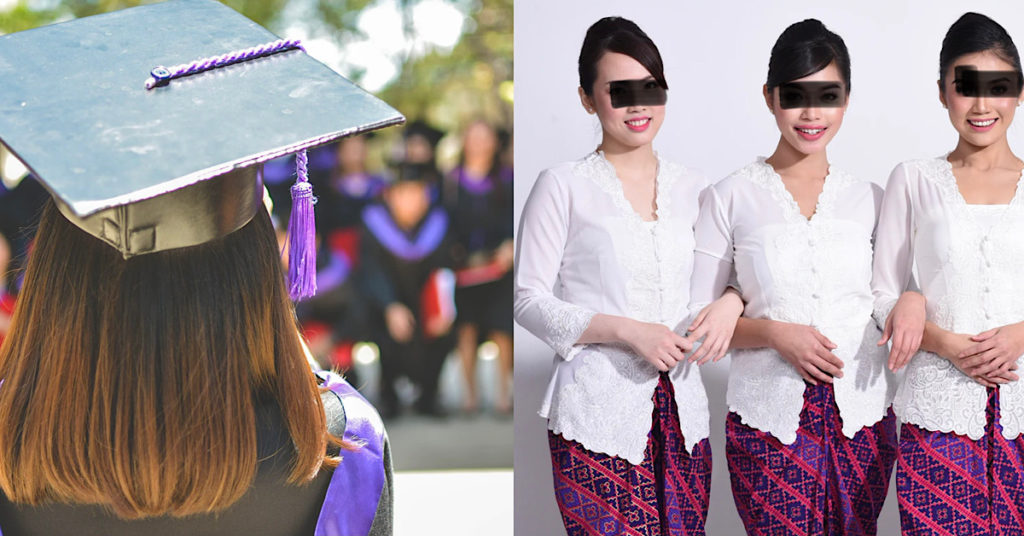 A local airline stewardess recently shared that she has not been on talking terms with her parents ever since she completed her degree.
Here is her story
"Please keep this anonymous because I don't want my parents, my company or my degree mates to find out.
I have always wanted to fly with an airline ever since my schooling days, but my parents always wanted me to get a proper job after completing my degree as they always felt that with a degree I should get a white collared job.
I decided to obey my parents first and walk the education path that they have set out for me, before "surprising" them with my choice of job once my studies are completed.
I did pretty well in my studies, completing my degree with a local university before heading to a prestigious overseas university to take my Master's degree.
I came back and was head hunted by a few top companies because of my Master's degree, but I decided to go for what I always wanted because I wanted to fly and see the world.
This disappointed my parents, who threatened to make me pay them back for all the money they spent on my degree.
They said nasty things to me like "why choose to be a high class waitress and waste your degree" and even things like "i did not pay for you to use your degree certificate to wipe the tray tables onboard."
However, I still decided to go for what I wanted and have now been flying for almost 4 years plus minus including the pandemic times.
My relationship with my parents have still been sour till today, but I still choose to believe that they have no right to make choices for me."
Image source: unsplash.com