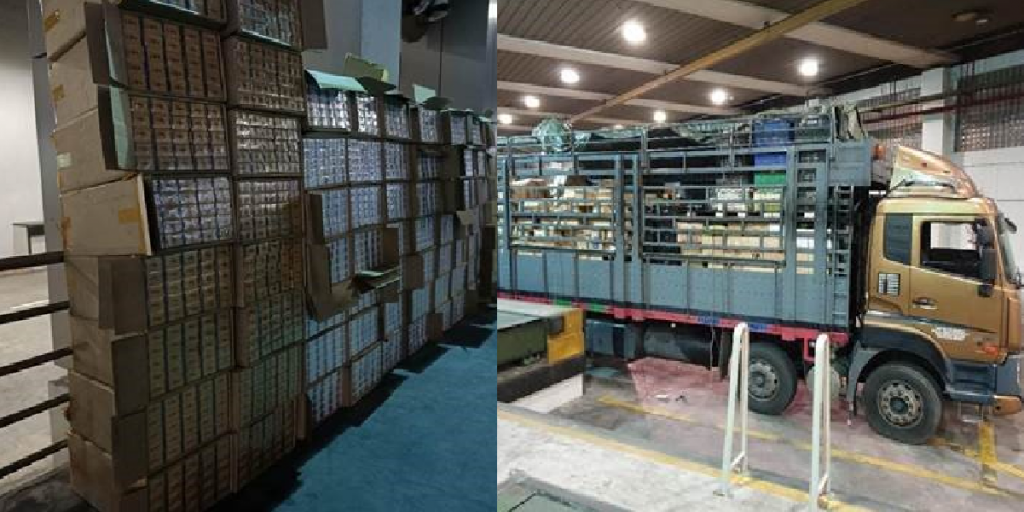 According to a media release by the Immigration & Checkpoints Authority(ICA). A lorry driver was caught trying to smuggle over 5000 cartons of contraband cigarettes.
The incident happened in the early hours of 17 February 2020, at around 4.39 am, a Malaysian-registered lorry was stopped and directed to an area for further checks. The declared document states the items were vegetables but scanned images of the lorry made the officers on duty to be suspicious.
The officers who checked the lorry found 5,220 cartons of duty-unpaid cigarettes hidden inside cardboard boxes instead of the so called "vegetables". within the consignment.
"The total duty and Goods and Services Tax (GST) evaded amounted to about $445,788 and $36,094 respectively."
Forged Driving License
The 27-year-old Malaysian driver was immediately arrested and further checks revealed that his Malaysia driving license was not real. The case has been referred to Singapore Customs and the Singapore Police Force for investigations.