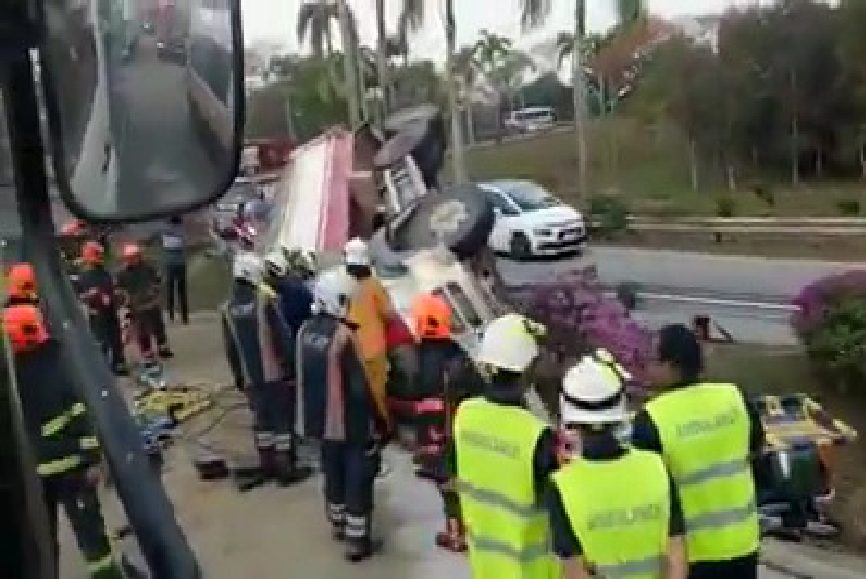 A trucking carrying sand overturn along East Coast Parkway trapping the driver in his seat.
The accident happened yesterday after at around 4.00 pm, videos of the truck seen laying on his side was seen in the video. Multiple SCDF personnel were on the scene to rescue the driver.
SCDF had to used a hydraulic tool to cut open the cabin in order to save the driver.
Video of accident Loading…