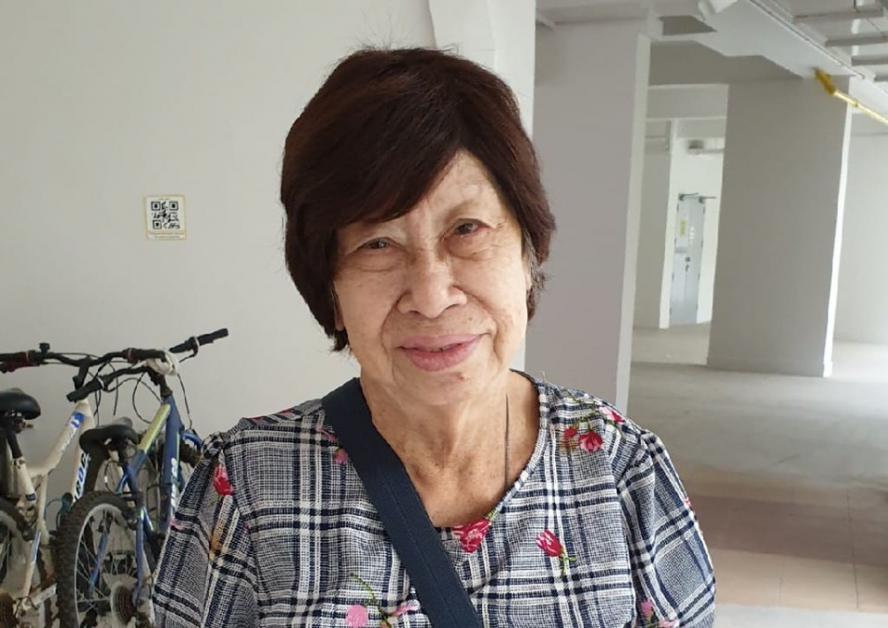 A woman has gone missing since last night. Lets help out!
Anyone who have seen the woman at Ang Mo Kio area, please kindly use the following information from Dementia-Friendly Singapore Facebook page to help provide information.
Alternatively, Anyone with information is requested to call the Police Hotline at 1800-255-0000, or submit information online at www.police.gov.sg/iWitness. All information will be kept strictly confidential.
Dear All,

Please help to keep a lookout for Madam Bong Jun

She was reported missing at Kebun Baru Heights Ang Mo Kio Avenue 4 Blk 117 560117. She has been missing since 22:11 on 2019-10-31.

She is 78 and is last seen wearing Red Colour Strip Blouse With Black Base White Strip Bermuda, Carrying 1 Dark Blue Cross Body Bag And 1 Long Umbrella.

Please assist to contact use the dementia friends mobile app to contact the family.

*This was first posted on the Dementia Friends mobile app. To learn more about dementia and help keep a look out for missing seniors, sign up as a Dementia Friend via the Dementia Friends mobile app on Apple (tiny.cc/dfios) or Google Play Store (tiny.cc/dfandroid).
Please help to keep a lookout for Madam Bong Jun who is missing since last night.

Source: Dementia-Friendly Singapore