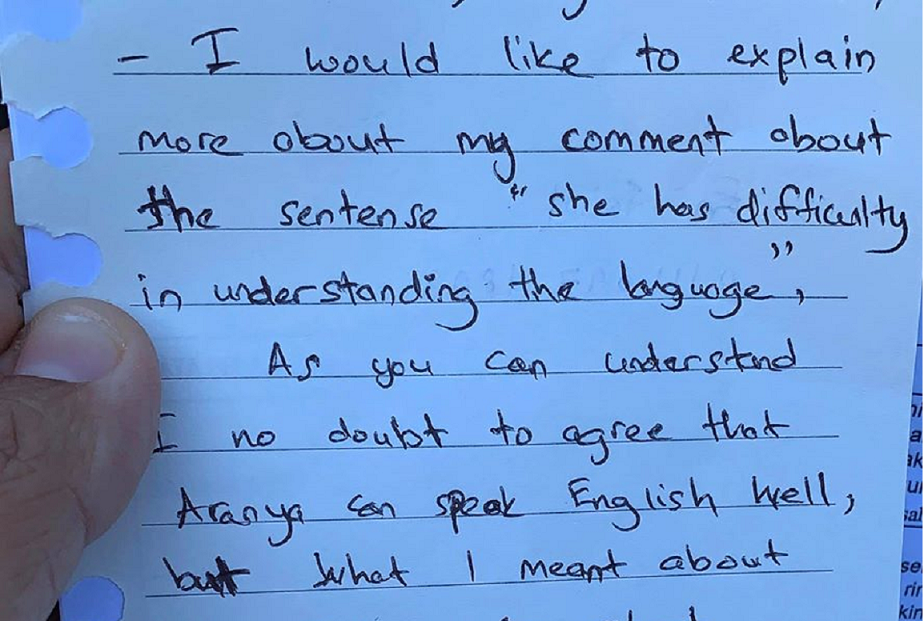 A parent in Malaysia received a note from an English teacher explaining why her daughter's grade was not as expected. As it turns out the teacher's English is even worse!
Netizens speculations
The teacher has a fake cert
The school standard is terribly low
Teacher use Google translate
Mother post on Facebook: "Govt has come up with TP rating for those studying in govt school. My girl was given TP 4 for English and remark given was she does not understand the language. My girl is well versed in her spoken and written English having scored A in her English exam always and has won best reader awards since Preschool. When I went to get justification for the rating given and remark to my horror this is the Justification given by the English teacher. "
All I can say is OH MY ENGLISH!!!!