non Finance, non loan, non property, non banking, non credit card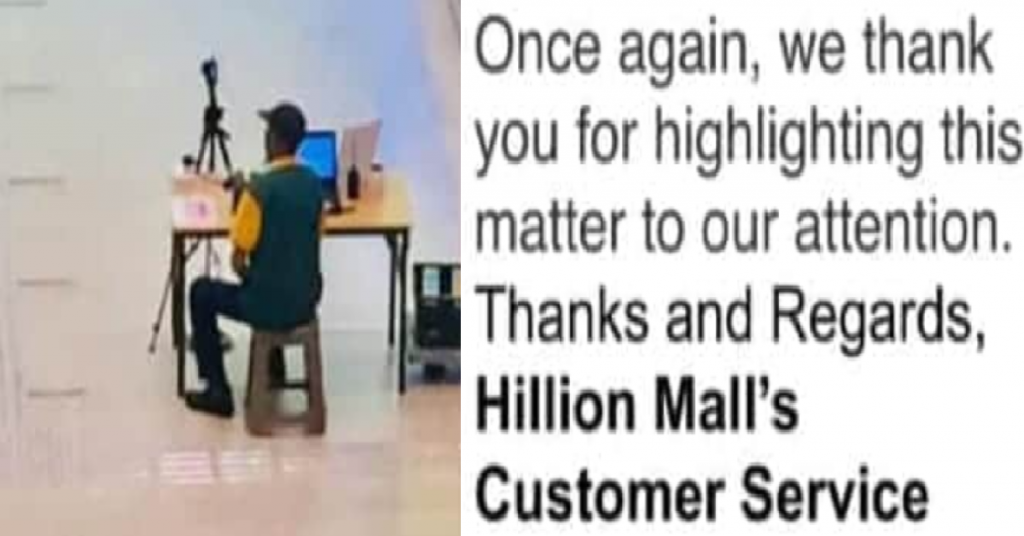 In a post circulating on Facebook, Hillion Mall allegedly made a cleaner work a double shift as a temperature screener without the appropriate remuneration.
The cleaner said that he was doing an extra duty and didn't get the extra pay for it.
Hillion Mall has since responded that they are looking into the matter.