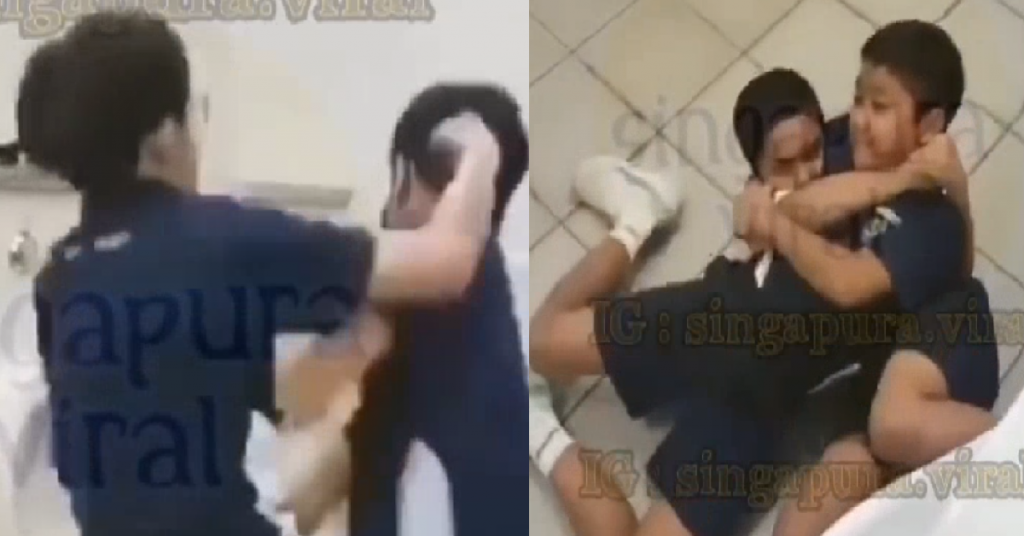 In yet another video surfacing online of students fighting inside toilets, Instagram page @singapura.viral shared a video of a group of boys throwing punches at each other in a toilet.
The video consists of two fights by four kids. The boys could be seen punching and wrestling each other on the floor and at one point, one of the kids even got put into a chokehold.
It is unclear who these kids are, why they were fighting and what school they are from but one thing sure is certain – students these days sure do think they are UFC fighters.
FULL VIDEO LOADING…