A man in Indonesia claimed that a woman that he saw during a live broadcast of a football match was his girlfriend, and said that she was cheating on him.
Social media was then rocked by the shocking accusation, but the girl in the broadcast later came out ad clarified that she doesn't know the man who accused her of "cheating".
She added that the man that she was seen with in the broadcast is her actual partner, and that she doesn't know the accuser at all.
The man who accused her of cheating, posted a screenshot from a broadcasted match between Bali United and Persik Kediri, captioning it in Bahasa Indonesia:
"Thank you Persik and Vidiocom for the live match broadcast, where I found out that my girlfriend was watching the game with another man, lying to me about doing schoolwork. They were caught on camera at about the 70th minute of the match."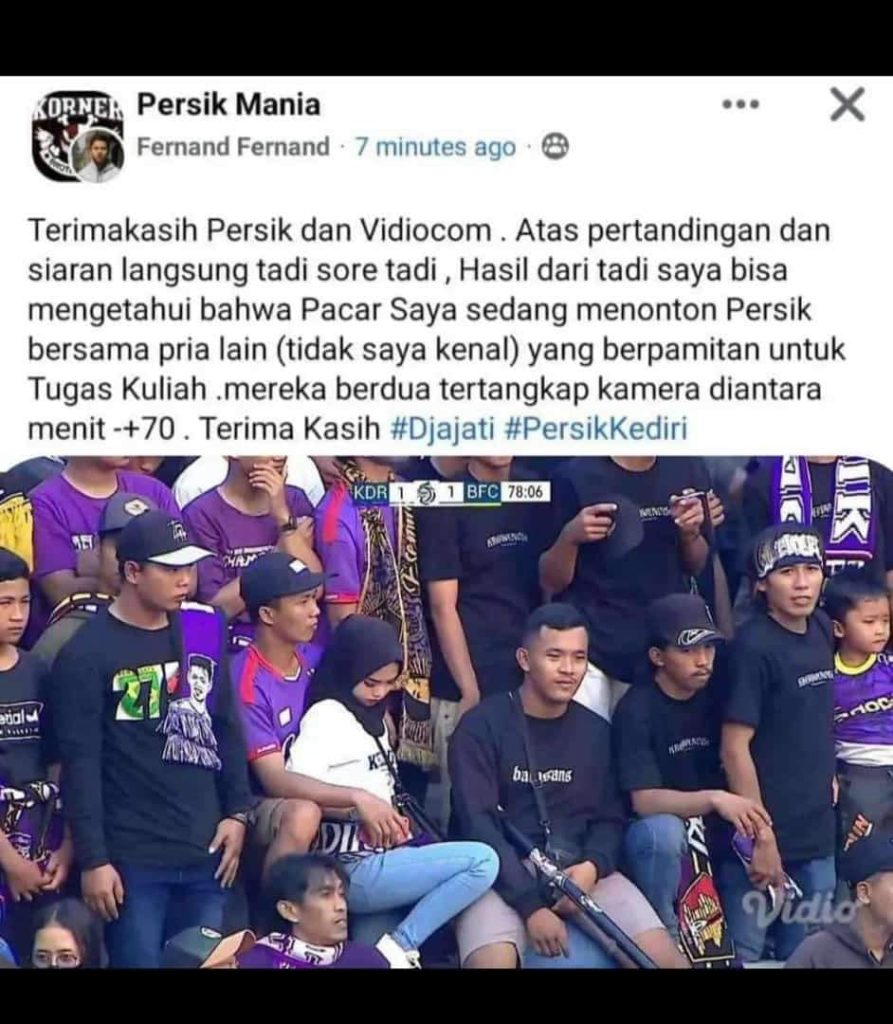 His post soon caught the attention of some media sites who picked up on the story.
The truth was then revealed after a netizen reached out to Persik Mania on Facebook stating that it was all a lie, and that the woman being accused of cheating didn't know the man at all.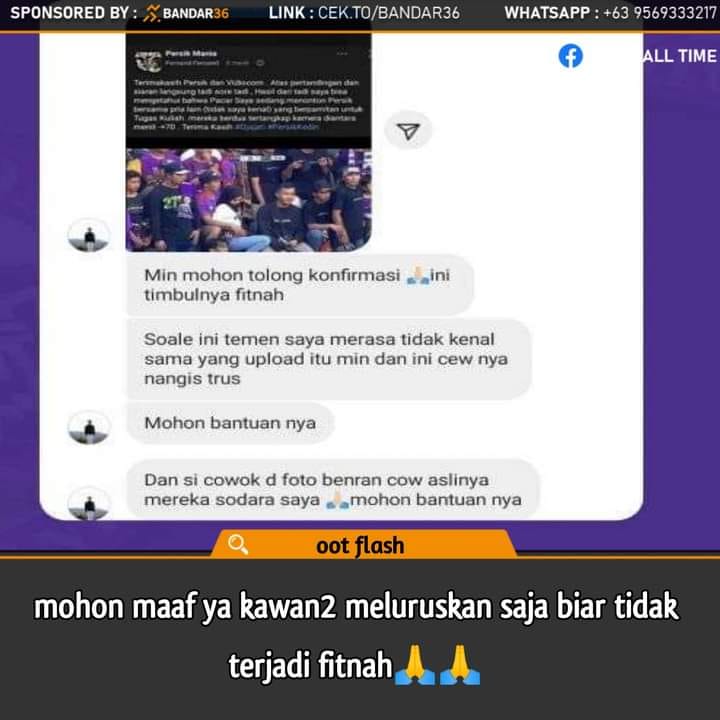 The woman even cried after seeing pictures of herself go viral, and she managed to track down the OP who accused her of cheating.
She then posted a TikTok video of herself and her partner with the OP, who apologised for his actions.
FULL VIDEO LOADING…
Source: @rosa.rrr on TikTok, UmarNy and Mami Yogi Azzahra on Facebook