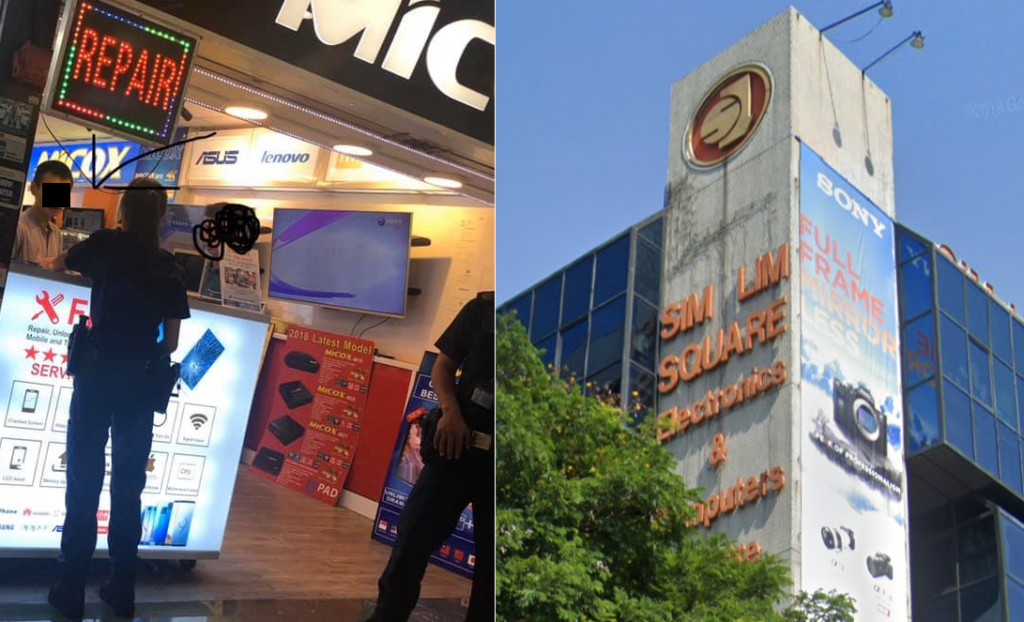 A man went to sim lim shop to repair his damaged phone camera, after sending the phone for repair.
The handphone shop did not repair his phone but end up damaging the phone further. Sim Lim Square has not always been the best place to deal with handphones since the past.
Police were on the scene, however, the police were not able to help for this kind of situation.
He warns of the shop located at Sim Lim Square.
His Facebook post below:
Beware of this china man doing phone repair at sim lim sq lvl 2 #02-74 signboard name "micox"

Went to repair my phone back camara ..he dismantles my phone and did not put back all the screws. When I ask him for it he refused to return to me and shouted at me.so I call police. when police came he immediately becomes a mouse! In the end, police can't help me they say they can't do anything ask me to go case!

now both my camera not working