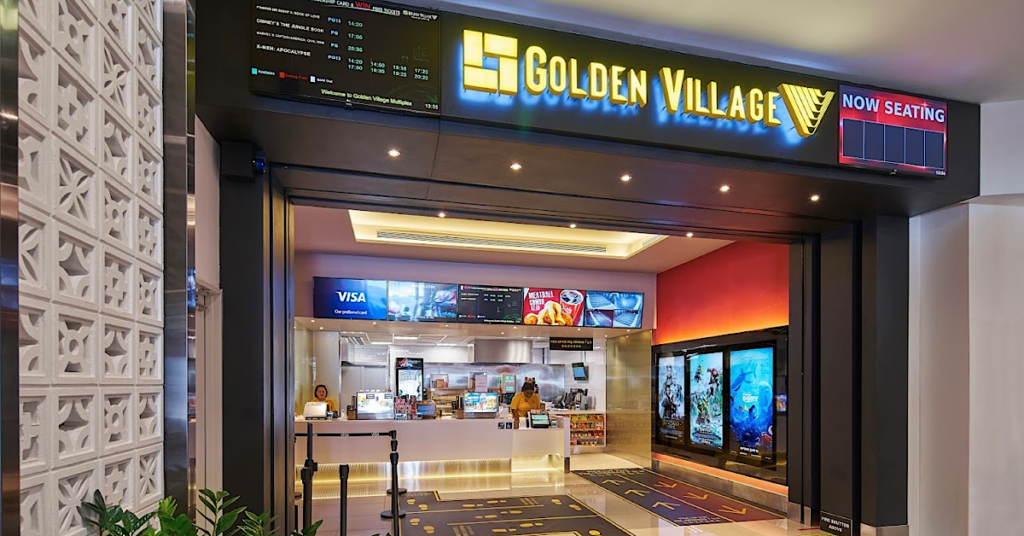 A man has recently taken to social media to voice his displeasure about Golden Village Cinema's new Safe management measures (SMM).
He says that under the new SMM, Golden Village had segregated into two halls, one for the vaccinated people and one for the unvaccinated.
If you are vaccinated, you can eat and drink in the cinema but if you are not, you are not allowed to eat inside.
He then says that if you still pay the same price for the Gold Class tickets whether vaccinated or not, it is unfair if you are not allowed to eat.
Here is the screengrab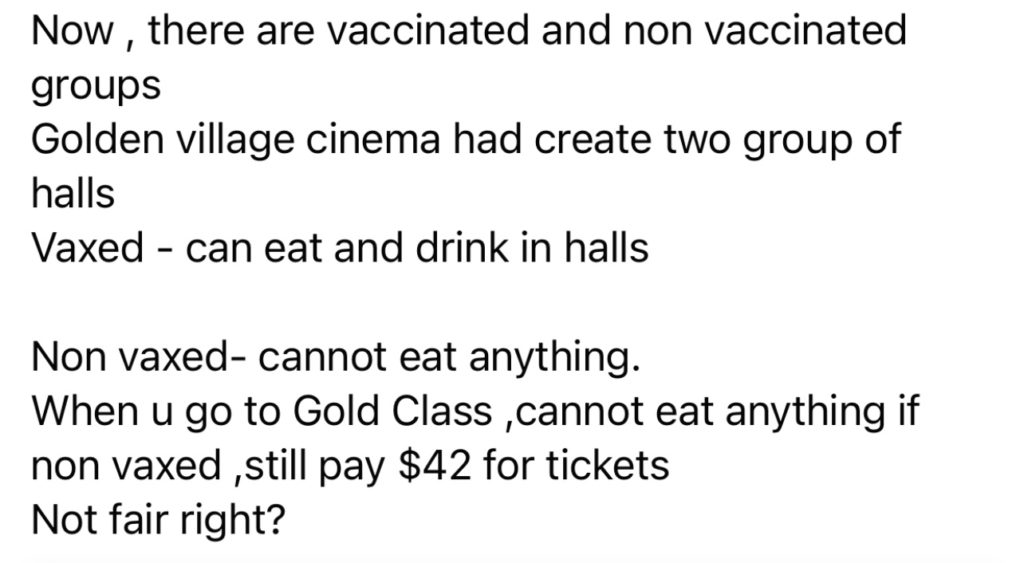 Image source: Google maps, Facebook user Alvin Fua on Complaint Singapore