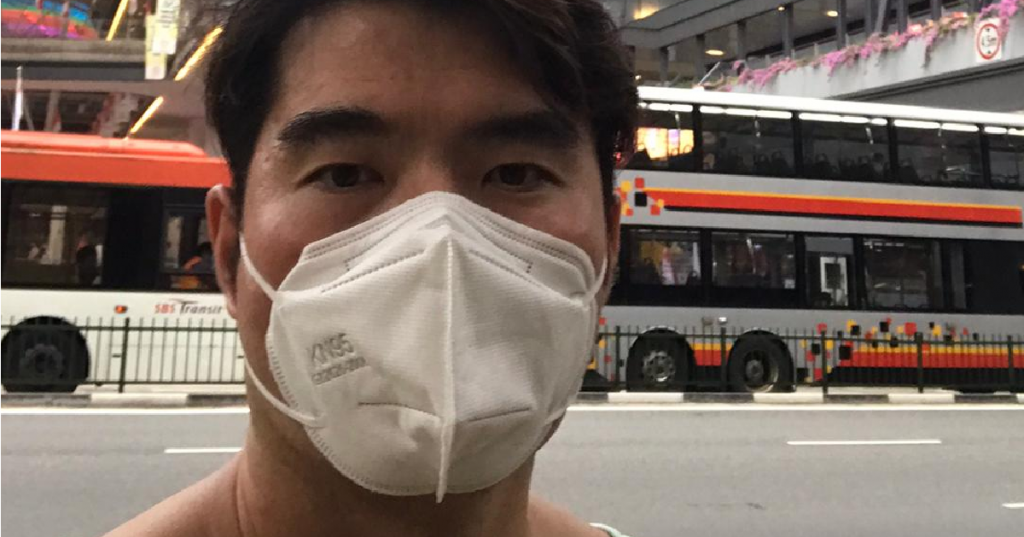 Facebook user Ian Lin took to Facebook to share his side of the story after doing his own "CSI" to try to talk to the poor cleaner auntie who stated that she was only paid a measly $5 per hour. Mr Lin managed to talk to a colleague of her and confirmed that they really indeed do get only $5 after the deduction of CPF.
Here is what was stated in his full Facebook post.
"It was drizzling and gloomy when I took this photo earlier, and that reflected my mood.
I didn't sleep well last night after reading a FB post about a poor cleaner auntie (shared in my last post) who was paid an hourly rate of $5 per hour(??). So I decided to do my own CSI today and I headed to Tampines Hub to find her.
Unfortunately, she was on her rest day today, but I managed to speak to her colleague. What I understood from this colleague is that the colleague herself works 8 hours a day, 6 days a week. And her gross salary is $1300. This works out to an hourly rate of $6.25/hour. After CPF deduction, her take-home hourly rate is $5+/hour. My heart sank further when she told me she is currently renting a room with her son, and the monthly rental is already $800. Meals are also not provided. During this COVID period, the cleaning company reduced their working hours, so she only worked 4 hours a day and takes home about $500 per month.
I am truly saddened,
I am not an activist, nor do I have any political agenda. I am a businessman and I know the difficulties of running a business, so I am not throwing shade at the employer. I have my own comments about the state of our so-called Social Enterprises in Singapore, but that's for another day. But what I do want to highlight from my encounter with this lady cleaner is:
1) There are factions of our society that are indeed struggling When you see a cleaner or dishwasher next time, show them kindness and courtesy. Thank them for their service, or even offer those that need help food or drinks, and they will truly appreciate it.
2) Our hawker and coffeeshop food are really very cheap. And if we need to raise the prices of the food, so that the hawkers and cleaners and service crew can be paid commensurately, then we as a society should do it. Don't complain (and don't be cheapo lah). Think about the hawkers or the cleaners that have to work long and arduous hours just to feed their family.
So let's all try to be kind to each other."
Source: Ian Lin