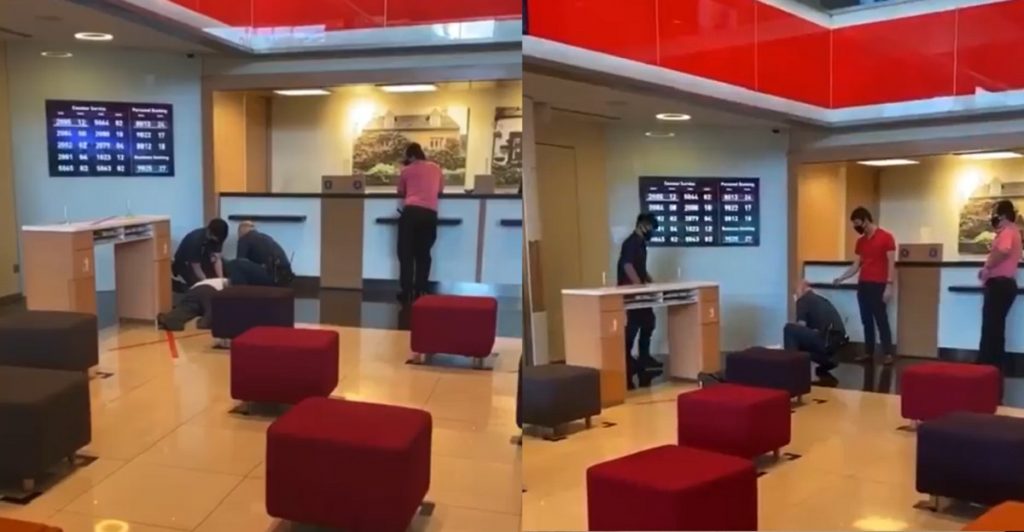 A video of a man fainting has been circulating online. At 4pm today (3 June), a man fainted at an OCBC branch in the CBD area.
Upon seeing what happened, the bank's security stepped forward to help the man. The man seemed to be motionless.
Many onlookers seemed shocked when they saw what happened. Nobody knows whether the fainting was Covid related. Hopefully, it's just due to the hot weather in Singapore. We hope he recovers soon.
FULL VIDEO LOADING…….