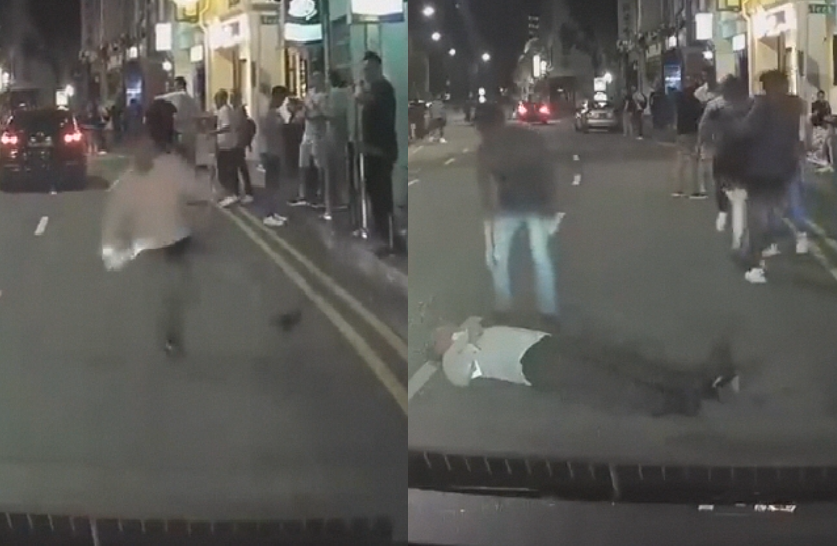 The end of the year is coming, festivals and holidays of partying are near, but too much alcohol causes accidents. A video has been circulated online of a man that suddenly knocking out on the road in front of a moving car.
Luckily, the driver was alert and stop the vehicle instead of mowing over the person. Bystanders came in and check on the man. According to the video uploaded, the man that fell on the road is believed to be drunk. The incident happened on the 5th of October 2019 at Neil Road.
Neil Road or most people referred to as "drinking at Tanjong Pagar" has many bars and its not a surprise that drunk people can be found in the area. Drivers at the location should always look out for the people walking on the sidewalk.
The way he fall could be fatal. If he knock his head in the wrong position, it could cost his life. Please exercise responsibility for handling alcohol intake.