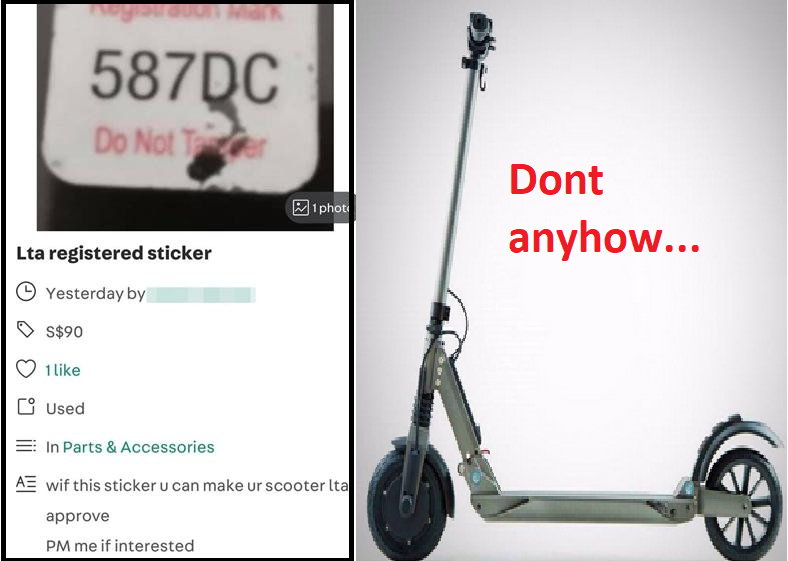 Some people are selling the PMD registration certification sticker on the online shopping platform Carousell for $90. They claim to the sticker will help those who do not meet the regulations and cannot register.
The problem of personal transport tools (PMD) has been continually sparked in recent incidents, and unapproved electric scooter accidents or fire incidents have also been frequently happening. In order to control the local use of the PMD, the owner of the electric scooter must register for PMD from January 2 this year.
After registration, the owner will receive a registration certificate provided by Land Transportation Authority. The sticker must be placed in a prominent place on the PMD.
However, some people seem to be looking for "business opportunities". On the online shopping platform Carousell, the registration certification sticker for $90: "With this sticker, you can make your PMD approve."