For those who rent car during festival season do take note of this company (ZENITH AUTOMOTIVE PTE LTD) Long story short, upon returning car to them. They did not return my deposit of $500 and choose to block my number. Right now, I cant even find ways to contact them regarding my deposit.
The address stated on the internet when i do a search is fake.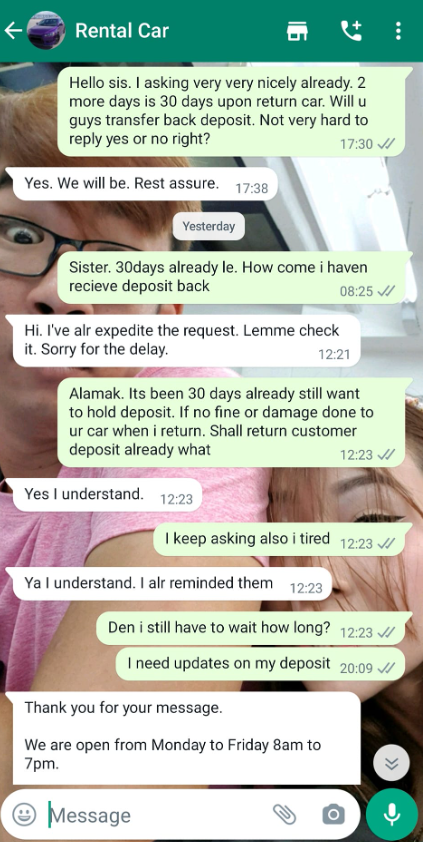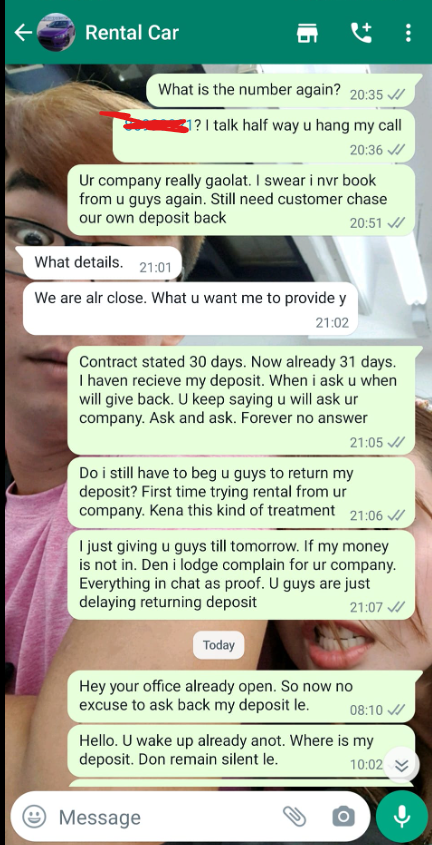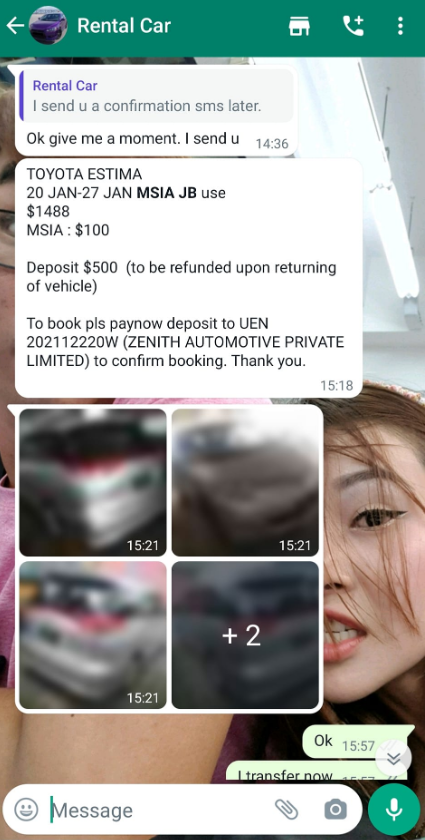 Police report has been made.
Therefore those planning to rent car please stay away from this company. First time trying and I regret it badly.
Currently there is 2 victim including me. Therefore i urge those victim of this company to come forward and lodge a police report against them.
More than 1 victim
Guys be warn. Once you place your deposit with them. U will never get it back. The only point of contact is that girl (a typical ah lian) will find all sort of excuse to avoid your questions or even take days to reply u. I'm now still trying to get back my deposit. This is 1 lup sup company that exist in Singapore.
Nothing can be done, just forget the deposit… Police go they will say undercarriage when you drive too fast over a hump and damage, or car got dents and scratches, then they may request you pay somemore, lot of small rental always play this type of game… Always pay a bit higher rent from those big big company is safer
what is acra? Anyway im not the only victim. After posting on fb, the other victim also told me he have not recieve back deposit since December. I already ask him to lodge police report. This company got serious issue