non Finance, non loan, non property, non banking, non credit card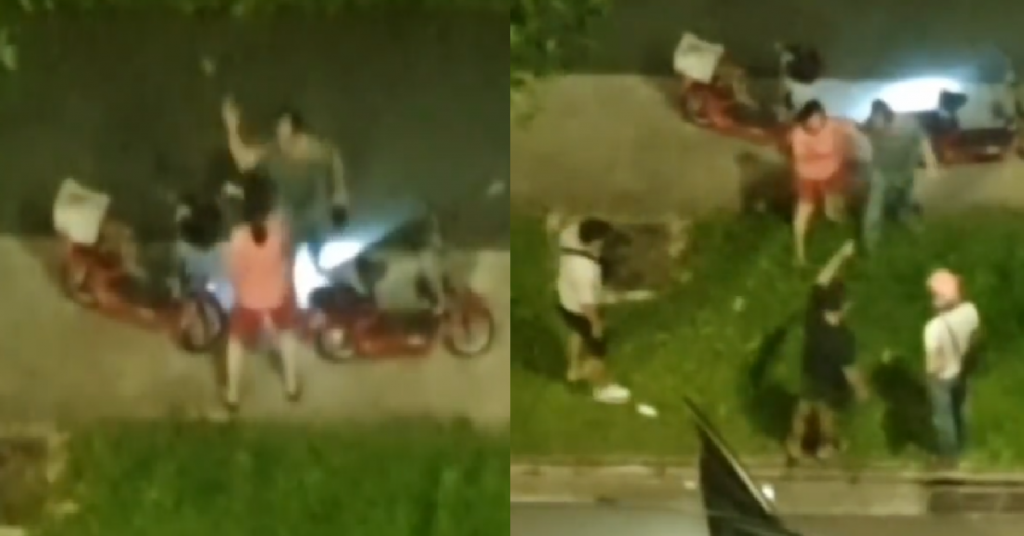 Facebook user Jenny Lim posted onto the Complaint Singapore Facebook group, sharing a couple of videos depicting a man physically abusing his wife (presumably) before getting into a physical altercation with a few other people (we're assuming they are passerbys trying to help) in public.
The incident is alleged to have happened at Sumang Lane, at Punggol.
The man can be seen being rough on a woman as a car stopped alongside a road to "watch".
Another passerby who was walking his dog soon (for unknown reasons) joined in the altercation with the man, who could be seen being restrained by the woman.
FULL VIDEOS LOADING…