non Finance, non loan, non property, non banking, non credit card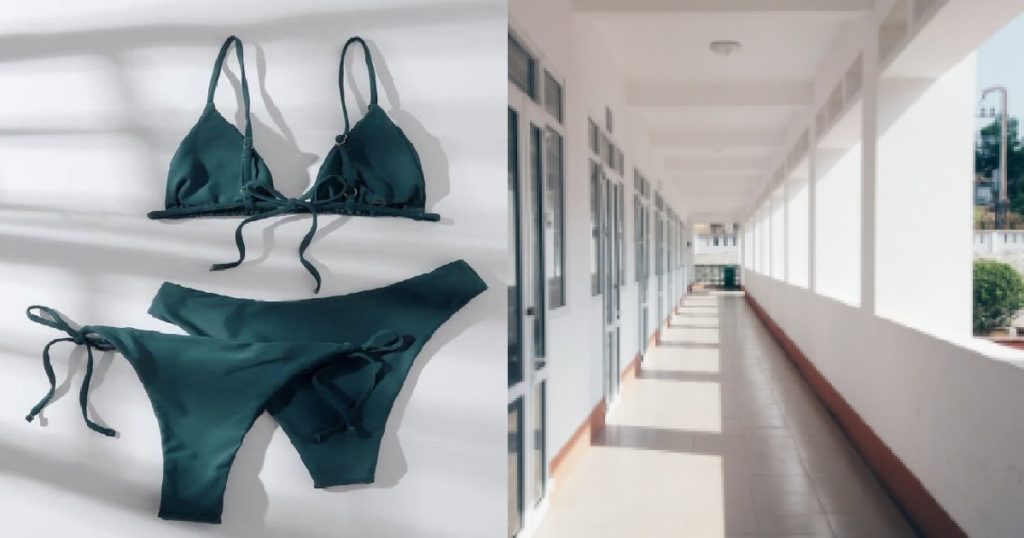 Joash Kuan Yao Wei, 25-years-old, pleaded guilty to 1 count of theft and was fined $1,000.
A second charge of possessing 6 bras and 7 tank tops that were allegedly stolen were taken in consideration during sentencing.
Kuan, who was a door-to-door salesman, reportedly stole a woman's $200 bikini that was hung outside her flat to dry.
What happened?
Kuan was going door to door at a HDB block in Pasir Ris on 22 October 2020, at about 7pm.
He went to the victim's home on the 2nd floor and rang the doorbell, all the while he saw a bikini hanging on a bamboo pole outside and wanted to steal it.
As there was no response from the unit, Kuan then stole the bikini and fled the scene.
Unbeknownst to him, the victim, a 41-year-old woman, was watching him through the peephole of her door and saw him taking her bikini.
She opened the door and shouted at Kuan to stop, which he did.
He then threw the bikini at a nearby staircase before returning to the victim's flat.
The victim called the police after retrieving her bikini, and Kuan was arrested subsequently; the police found other stolen items at his home, including 6 bras and some tank tops.
Images source: Carousell and PropertyGuru (Images used strictly for illustration purpose only)