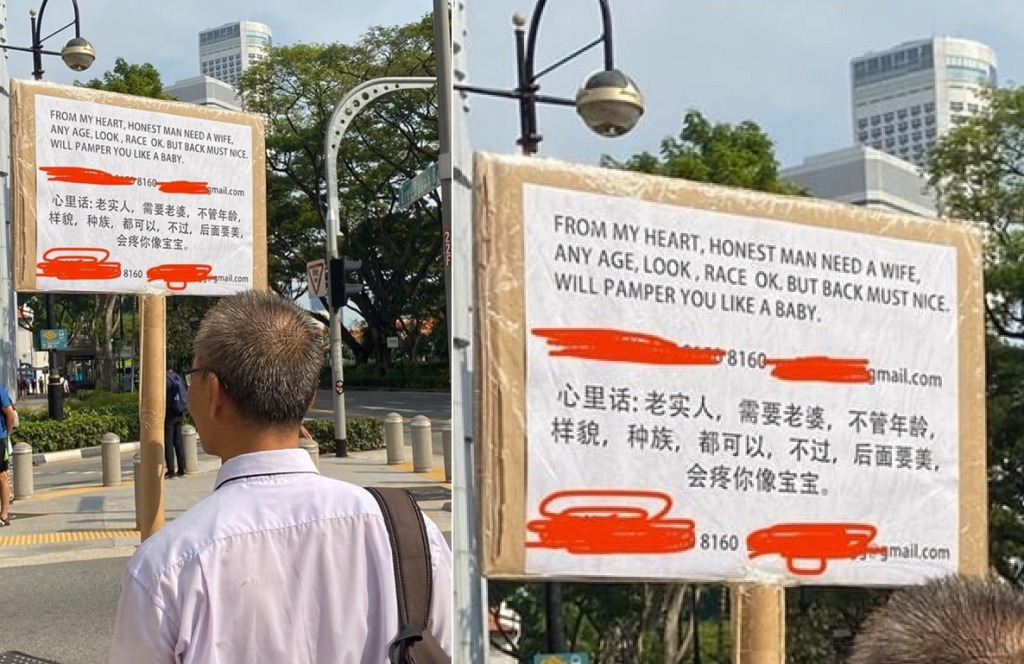 A man was spotted carrying a signboard seeking a wife(I guess someone doesn't know about Tinder).
The signboard stated:
"FROM MY HEART, HONEST MAN NEED A WIFE, ANY AGE, LOOK, RACE OK. BUT, BACK MUST BE NICE WILL PAMPER YOU LIKE A BABY".
"心离话, 老实人,需要老婆,不管年龄, 样貌,种族,都可以, 不过, 后面要美, 会疼你像宝宝。
Back must be nice meaning, must look pretty from behind. Or he meant the backside?
The photo was taken at Bras Basah Road by a netizen. He even included his contact details on his signboard. I hope he does not become a potential target of scammers.
What do you guys think?