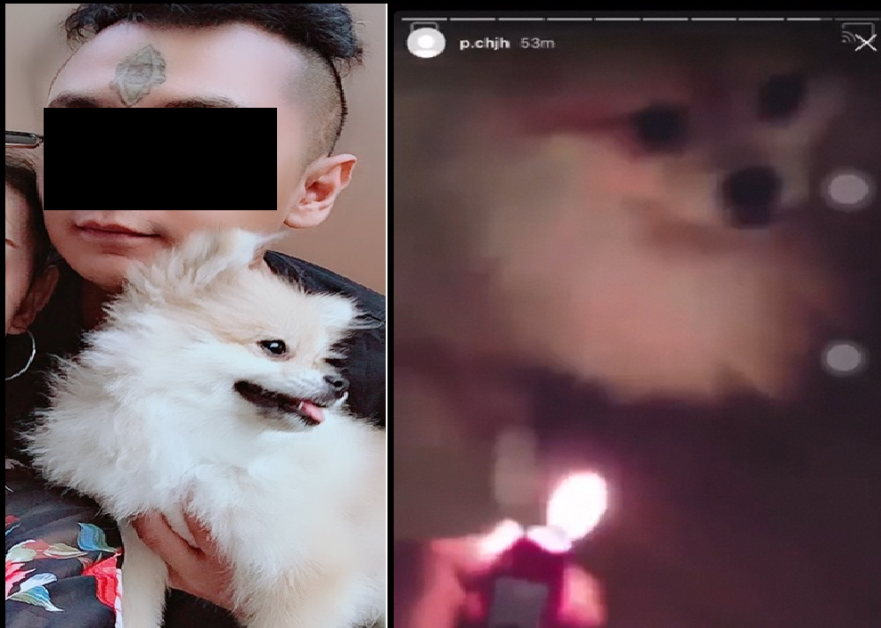 A man posted a Facebook story of him, hitting his dog and setting the dog on fire.
Netizens are furious about this person doing this and he even posted on Facebook, that he has many dogs on Facebook.
One of his friends on Facebook was furious and screen recorded his story from Facebook and send it in.
On the man's Facebook, he posted about drugs and asked to borrow money as well.
Anyone with information about the man please report it to SPCA and the Police.
Video Loading…