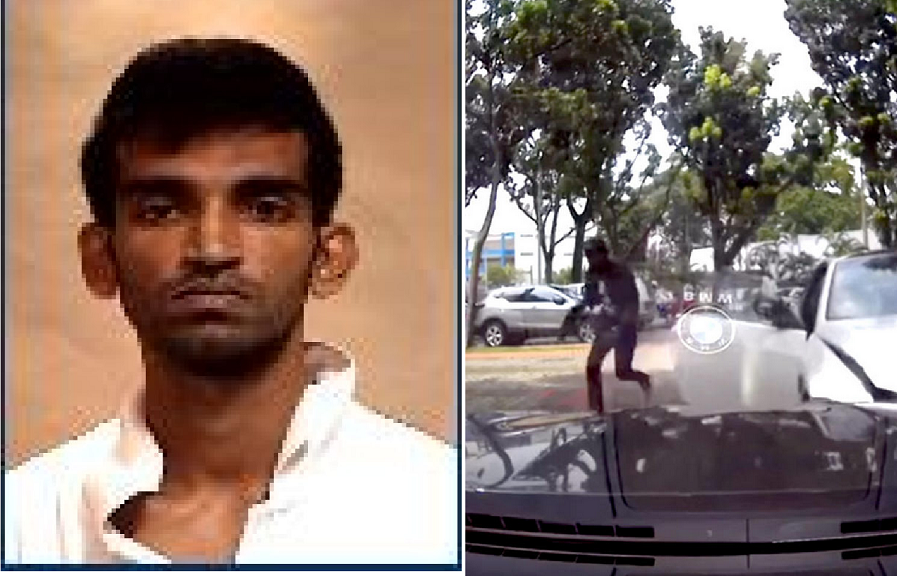 This is the male suspect allegedly the person that drove a BMW around using a fake car plate.
The man who refused to stop after chasing by the Police ended up at St George Road after two incidents hit and run of other vehicles. He first his a Taxi at Geylang Bahru road and later another car at Blk 22 St George Road.
He later escaped on foot after at Blk 22 St George Carpark
The below footage is a video of him hitting another car and escaping on foot.