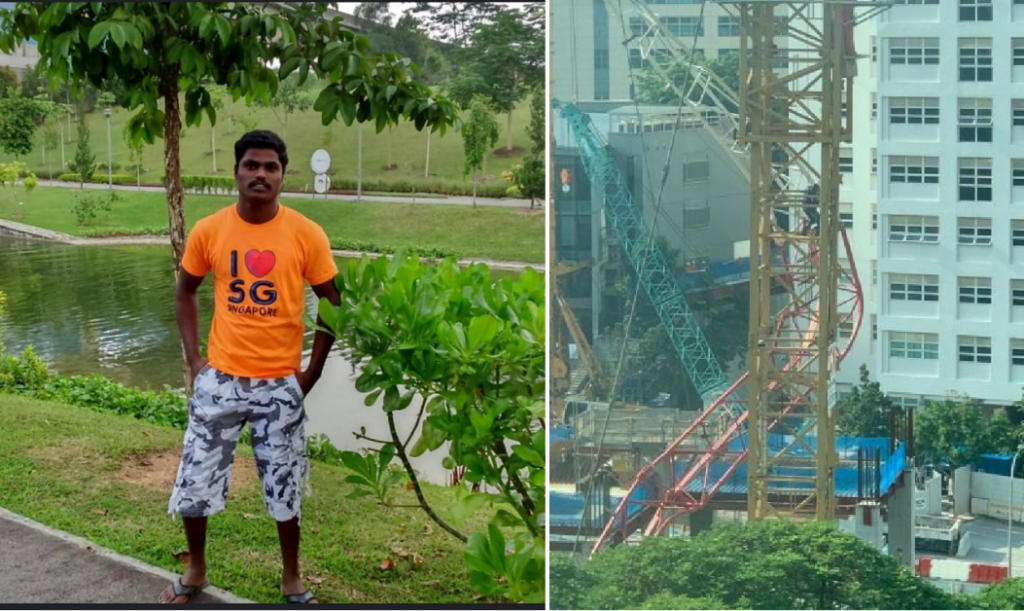 Velmurugan the 28-year-old who died in the Novena crane crash 2 days ago, worked in Singapore for over 5 years and he just got married one and a half years ago.
He received the news few days before the accident of his wife gotten pregnant and was intending to return home to his wife in soon.
On the day before the accident, Velmurugan posted his last Facebook post stating that he is on hit way to work at around 6am. Not realizing that in a matter of hours he would be crushed to death.
The lower half of his face was clearly completely crushed and probably his chest as well. The pain must have been unbearable and we can only hope he didn't suffer much.
What sacrifices these men make towards the building of our country!
His body is being flown back to India with his cousin who is also a migrant worker here.